Color Coding Prescription Pills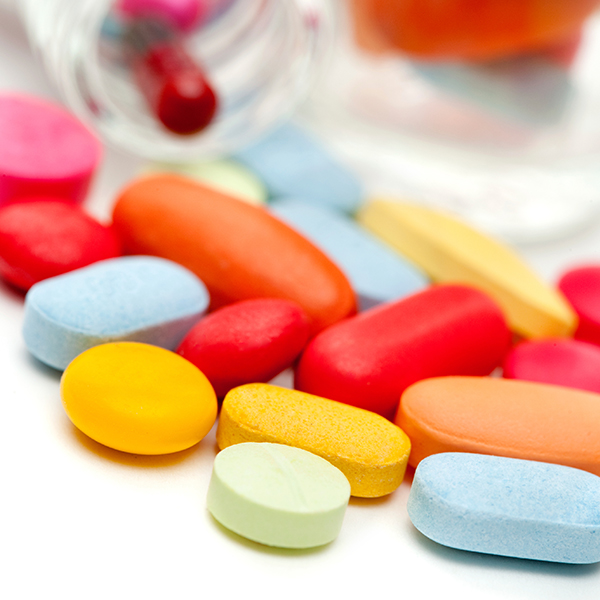 As populations continue to grow older the use of prescription drugs is also on the rise. In a study conducted by the Institute of Medicine, approximately four out of five adults regularly take medication every week. Of that number nearly one third of these individuals take five or more pills per day. With prescription medication use at an all-time high, both patients and healthcare providers are having increasing difficulty figuring out which pills are which.
Determining whether a pill contains liquids, powders, or just a capsule is often difficult to discern with the naked eye. Further complicating this is that many medications have similar names which can lead to mistakes in prescribing them or in the daily use of these pills by patients. This can lead to serious health complications. One of the suggested solutions to this issue is to color code medications to eliminate confusion.
By using spectrophotometers and colorimeters, drug manufacturers can create an effective color coding system to give doctors, pharmacists and patients a system to help differentiate which medications are which. Spectrophotometers and colorimeters can be utilized to create specific color standards for each kind of pill. Not only will their use effectively eliminate human error (which accounts for more than half of medication errors) it will provide a stable and consistent colors for each pill that will allow users to easily identify the correct medications.
This has become a popular solution and a large number of federal agencies are beginning to make color coding medications a requirement. Many pharmaceutical companies are now looking to make sure that their light and color measurement equipment is capable of meeting rigorous federal standards.
Konica Minolta is a leader in the light and color measurement industry with a long history of providing their clients with superior equipment. We have a number of high quality spectrophotometers and colorimeters capable of providing quick, highly accurate and consistent light and color measurements for drug manufacturing and many other applications.
Contact us at 6563 5533 or click here for a free consultation with our application specialist on how to create an effective color coding system through spectrophotometers and colorimeters,
Mervin Woo is currently the Sales Manager for Konica Minolta Sensing Singapore Pte Ltd. Mervin graduated from The Royal Melbourne Institute of Technology (RMIT University) and joined Konica Minolta (previously known as Minolta Singapore Pte Ltd) in 1996. With over 17 years' experience in the field of light and colour instrumentation industry, Mervin has been invited to give talks in several conferences and seminars on light and colour management, jointly organised by various industry associations, such as Society of Information Display (Singapore and Malaysia Chapter), and International Commission on Illumination (CIE), Malaysia. He has also written an educational handbook, The Language of Light, which explains basic concepts in photometry and colorimetry. This handbook also gives an overview on photometric and colorimetric instrumentations and addresses important considerations on instrument's selection.