Testing LCDs, LEDs, OLEDs, etc.
Display technologies like LCDs (Liquid Crystal Displays), OLEDs (Organic Light Emitting Diodes), etc., have redefined the way we interact with information and entertainment and have evolved beyond TVs, computers, and smartphones to include appliances, wearables, and more. As consumers increasingly demand sharper images and vibrant colors, the importance of measuring and evaluating these display technologies cannot be overstated, especially In this era of rapid technological advancement.
Konica Minolta and its group company, Radiant Vision Systems, offer a wide range of display measurement solutions for precise and easy evaluation and testing of displays. Our high-precision Spectrophotometer CS-3000 series, Display Color Analyzer CA-410 series, and ProMetric® I Series Imaging Colorimeters or Y Series Imaging Photometers enable comprehensive evaluation and inspection of display performance. This includes luminance, chromaticity, uniformity, color gamut, view angle performance, line/pixel defects, mura, and more.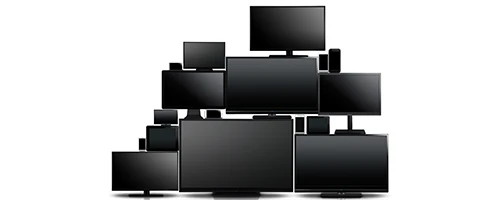 Evaluating Virtual Reality (VR) and Augmented Reality (AR) Display
Augmented Reality (AR) and Virtual Reality (VR) heavily rely on advanced display technologies, including Near-Eye Displays (NEDs) and projection systems, to create immersive and integrated experiences for users. Achieving this level of immersion requires a meticulous approach to display measurement, from brightness and color uniformity to image distortion and ghosting characterization. Radiant Vision Systems, a member of the Konica Minolta group, offers an AR/VR display measurement system comprising a ProMetric® Imaging Colorimeter or Photometer with AR/VR lens and TrueTest™ software. This comprehensive AR/VR display measurement system can meet the unique requirements of AR/VR display testing, including characterizing luminance and chromaticity, identifying line and pixel defects, evaluating mura, line pair or slant edge contrast analysis, and many more.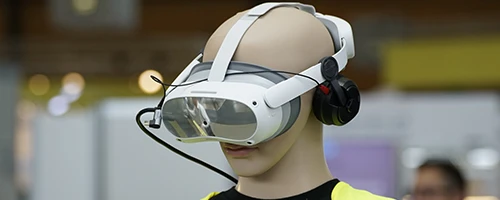 Inspecting Backlit Symbols and Characters
The brightness and color of illuminated buttons and indicators in consumer electronics are not just technical specifications – they are integral to user-centered design. Ensuring accurate and uniform brightness and color is crucial for visibility, legibility, conveying information, enhancing aesthetics, and overall perception of product quality. Radiant Vision Systems has a specialized measurement system for inspecting illuminated buttons and indicators, including keyboards. This comprehensive system includes a ProMetric® Imaging Colorimeter or Photometer and powerful software like TrueTest™ or PM-KB™. With these tools, the luminance and chromaticity of various elements on illuminated buttons and indicators can be accurately measured, including detecting non-uniformities and identifying inclusions, exclusions, and other symbol integrity defects.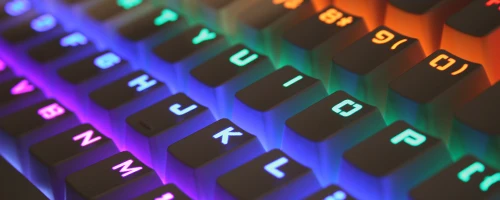 The brightness of a projector is a crucial specification that can be categorized into white brightness and color brightness. These two aspects of brightness determine the image quality and color accuracy of the projected output. Konica Minolta has a wide range of light measurement instruments that facilitate projectors' light source research and color inspection applications. Notably, the Illuminance Spectrophotometer CL-500A and Chroma Meter CL-200A provide accurate illumination measurements for establishing the projectors' white and color brightness.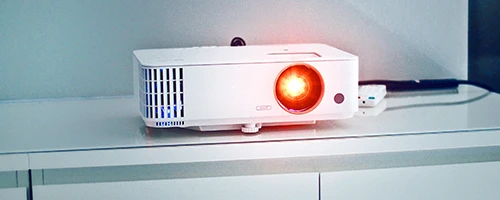 Color Specification, Control, and Verification, Including Colorfastness and Degradation Test
Consumer electronic products are available in a wide range of colors and shades, carefully selected to serve a purpose that goes beyond visual appeal. Achieving the desired color in consumer electronics requires meticulous color management encompassing color specification, control, and verification throughout the whole manufacturing process. Konica Minolta, a leading provider of color measurement solutions, offers a wide range of accurate and reliable spectrophotometers and colorimeters. Among these, the Spectrophotometer CM-5 and Spectrophotometer CM-700d are particularly helpful tools for manufacturers to objectively and consistently specify, communicate, control, and verify the color of their consumer electronic products.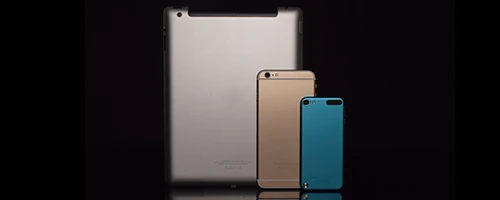 Characterizing Metallic Colors
Metallic colors are gaining popularity in consumer electronic product design to elevate their look and aesthetic appeal. However, color specification, communication, control, and verification of metallic colors pose challenges due to their unique characteristic of angle-dependent color shifts. Precise measurement of metallic colors requires the use of specialized instruments like Konica Minolta Multi-Angle Spectrophotometer CM-M6. It is equipped with multiple sets of viewing angles, ranging from -15° to 110°, capable of capturing the color variation that occurs as the viewing angle changes.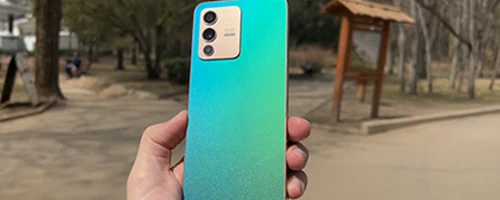 In addition to color, consumer electronic products often incorporate texture effects such as gloss or matte finishing to elevate their overall appearance and aesthetic appeal. Konica Minolta, partnering with Rhopoint Instruments, offers several instruments for evaluating gloss and other appearance attributes. The Rhopoint iQ-S is a versatile instrument that enables simultaneous gloss measurement at 20°, 60°, and 85° angles, accommodating a wide range of finishes, from matte to high gloss. For precise gloss measurement on small and curved surfaces, the Rhopoint IQ Flex 20-S and Novo-Gloss Flex 60 are highly effective options. Moreover, both the Rhopoint iQ-S and Rhopoint IQ Flex 20-S offer additional capabilities to assess other appearance attributes, including reflection haze, DOI (Distinctness of Image), etc.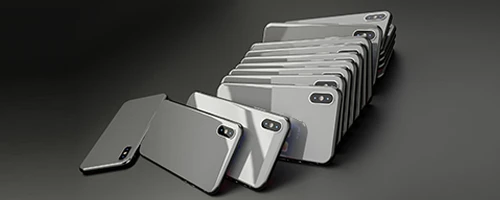 Anti Reflectance (AR) / Anti Glare (AG) Characterization
Effective characterization and optimization of Anti-Reflectance (AR) and Anti-Glare (AG) coatings play a crucial role in minimizing unwanted reflections and glare while maintaining the optical clarity and performance of devices or displays. Konica Minolta offers a range of highly reliable spectrophotometers, like the CM-26d, CM-700d, CM-36d models, that provide precise spectral reflectance characteristics for AR and AG coatings. These spectrophotometers offer accurate spectral reflectance measurements, ensuring that the coatings meet their intended specifications and deliver desirable anti-reflective and anti-glare properties.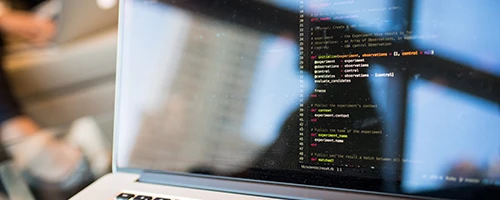 Color and Light Control and Management – Household Appliances
Konica Minolta Sensing provides a wide range of cutting-edge solutions for measuring color, appearance, light, and displays, specifically designed for quality inspection in the white goods industry. Our range includes highly accurate and reliable spectrophotometers and gloss/DOI meters, DIN/JIS compliant light meters, state-of-the-art display color analyzers, and more. Explore our comprehensive array of testing and measurement solutions tailored for the household appliance industry now.