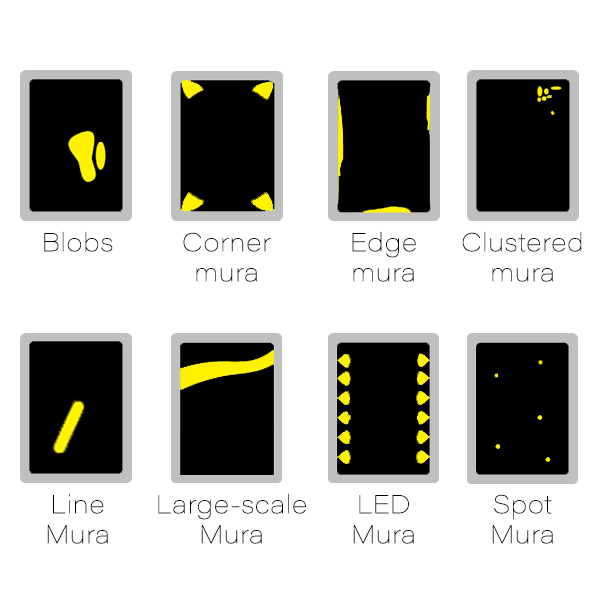 Today, with our heavy reliance on digital devices, the need for quality and clarity in displays, from smartphones and television to VR headsets and automotive dashboards, is essential. Aside from luminance, chromaticity, contrast, uniformity, and viewing angle, another key display measurement parameter is the display mura.
Mura derived from the Japanese word for blemish. Within the display industry, mura has been used to describe irregularities and "clouding" effects on the liquid-crystal displays (LCDs) or organic EL displays (OLEDs).  Display mura are typically low-contrast spots or smudges of various shapes and sizes that hider a user's viewing experience and affect a display performance or functionality.
Display mura is typically due to the process flaws that occur during the assembly and optical bonding stages. A display generally consists of several layers of material and substrates bonded together. Unfortunately, it is not possible to constantly connect these layers with precision all the time. In addition, impurities or particles contaminations, manufacturing stress, backlight non-uniformity, and inconsistencies in pixels/sub-pixels output are other common causes of display mura.
Different types of display mura arise through different defects and to varying degrees of severity. Some common examples of display mura include spot mura, line mura, edge mura, color mura, butterfly mura, and LED mura.
Konica Minolta, with Radiant Vision Systems, provides visual inspection solutions that can detect and correct mura and display defects in the production. Using a ProMetric imaging colorimeter/photometer and TrueTest software with TrueMURA module add-on, a mura test sequencing and execution can be performed to identify and quantify mura and other subtle defects with ease.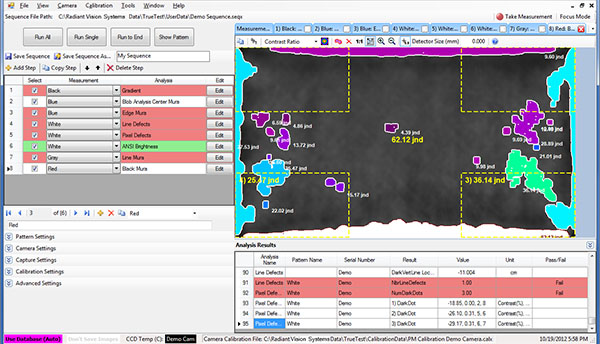 As display technologies evolve rapidly, an innovative approach to display testing, including new methodology and software algorithms, is necessary. Whether you are seeking information or solutions to test and evaluate your display, check out our extensive range of display and light testing solutions.
Need help with your display testing and characterization? Get in touch with our application specialists and let us help you find the appropriate methodology and instruments for your measurement needs.