Evaluating the Viewing Angle Performance of Display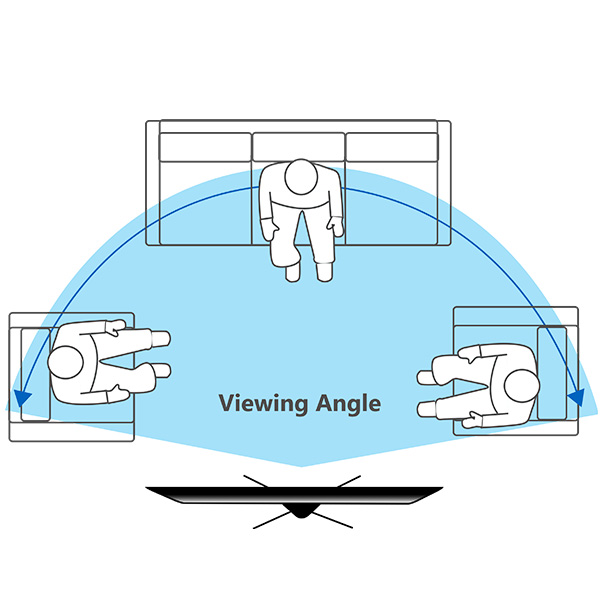 As display becomes an important part of our everyday life, the need to not only evaluate the quality and performance of the display, but also from every viewing angle is critical. An automotive dashboard navigation system must maintain legibility for the driver sitting slightly diagonal from it. Smartphone and wearables must be readable from multiple angles, whether the user is stationary or in motion.
All display technology, when viewed at an angle, behave differently in term of their performance. For example, liquid-crystal displays (LCDs) appear bright when viewed straight on but dimmer when viewed from the side. This is because light, coming from the backlight units (BLUs), is affected after going through multiple layers of the LCD assembly.
For organic light-emitting diode (OLEDs) displays, they have relatively few issues with brightness consistency across different viewing angles as they have an emissive light-producing layer. OLEDs however, faced color shifts with viewing angle because of the interaction of light reflecting between the front and back of the layers which cause distortion in emission color.
To determine a display view angle performance, luminance (brightness), chromaticity (color) and contrast are the three parameters to measure. The brightness and color of a display should be uniform to the human eye, regardless of their viewing position. Additionally, a display must also have enough contrast at different viewing position to ensure legibility.
Konica Minolta along with group company, Radiant Vision Systems, offers display evaluation solutions like Display Color Analyzer CA-VP410T Long Working Distance Probes and ProMetric I/Y Series with Conoscope Lens that can help user measure and evaluate view angle performance of display with ease.
Check out our interactive guide for more display evaluation solutions.
Need help measuring and evaluating display quality and performance? Get in touch with us for a free consultation or product demonstration.