Whiteness is a commercially important specification in the paper, and precise whiteness evaluation requires specialized instruments like spectrophotometers. The Konica Minolta Spectrophotometer CM-36dGV, when used with SpectraMagic NX Pro Software, offers various colorimetric systems and indices that can provide a comprehensive evaluation of various optical properties of the paper, including color, whiteness, brightness, opacity, tint, etc. The CM-36dGV model also comes with a numerical UV control feature, ensuring precise and reliable measurement of paper containing optical brightening agents.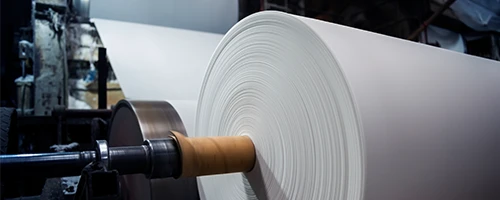 Color Management of Prints
Color is a critical element in the printing industry, and achieving accurate and consistent colors in printed materials, whether offset, digital, etc., requires the implementation of color management throughout the printing workflow. Color management is a systematic approach that ensures the colors displayed on a computer screen closely match the colors produced in the final printed output. MYIRO, a specialized color management product line by Konica Minolta for the printing industry, offers a range of instruments and software for calibration, color checking, color profiling, and more.
The handheld spectrophotometer MYIRO-1 offers spot and scan measurement capabilities for printed color under various illumination conditions like M0, M1, M2, and user-defined settings. The MYIRO-1 can also measure display and ambient light. When paired with the MYIROtools Color Management Software, it enables the creation of RGB, CMYK, and DeviceLink profiles. For faster chart measurements, whether for calibration, profiling, etc., the autoscan spectrophotometer MYIRO-9 is an exceptional choice.