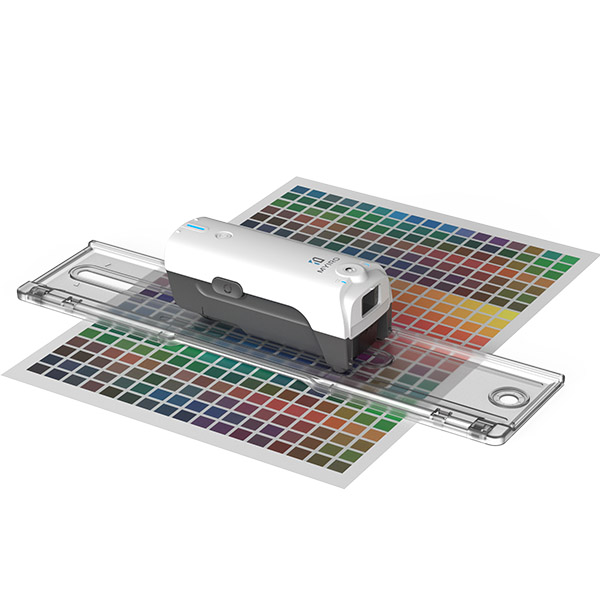 Color Management System (CMS) or Color Management is mostly associated to digital imaging. It is the process of converting the color profile of different devices like imaging scanners, camera, monitors and printers, to match their color profile (or color gamut) to get the best match of the device to optimize the best color output.
Color Management is an integral part of production printing as high speed mass printing needs to ensure the color of the print meets the requirements consistently.
Color Management consist of:
. A color capturing device or hardware
. Color Management Software
. Calibration like printer engine, substrate (paper) use, density balance, grey balance and etc
. Creation color charts and controlled media strips
. Creation of profiles (RGB or CMYK)
. Creation of device-links (a way of matching profiles)
. Quality Check (QC) on printed colors
Color Management is often regarded as time consuming and complicated. It is not complicated so long the fundamentals are understood and the workflow is done correctly.
Color Management is a process, it takes up a person's time to do the process, and in high speed print production time also equals to profit. Often people will skip the calibration process like daily calibration of engine as skipping this process will reduce the set-up time and increase production time. These are fundamentals that sets up to good quality prints.
Selection of a good Color Management System consist of a good workflow process, fast set up time, fast measurement speed and good accuracy in terms of color capturing like the MYIRO brand products which consist of a Color Management software which is easy to use, with workflows created and Spectrophotometer with wireless connection, fast set up time and accurate, for a seamless and less time consuming Color Management process.
Watch this video to learn more about MYIRO.
Interested to find out more? Visit MYIRO.com.
Alternatively, you can contact us at 6563 5533 or click here to get in touch with us to schedule your free consultation or demonstration.