Achieving Good Print Colors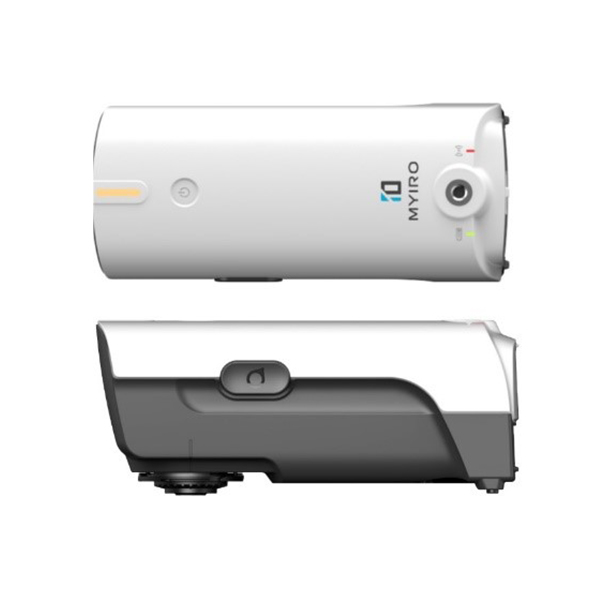 Print products are about animating the details of the print. Color is the first thing we view when we judge the quality of a print. If it is not appealing or incorrect, we regard the print quality as low. Working with print buyers is all about color quality.
Good color quality equals profit, to achieve good color quality an accurate and effective device is required.
In printing, good quality not only equates to having an instrument that is accurate in color measurement, the daily maintenance of the engine of a printer is also critical. Daily calibration of an engine is deemed a hassle as it is time-consuming. Selecting the right instrument is key, a good instrument for color measurement and calibration has to have good accuracy, fast measuring speed and easy & fast set up time so that print operators will have an easy and fast calibration that is not time-consuming.
The MYIRO-1 is a device designed for the printing industry for calibration, color checking, and color profiling to achieve good color quality. It combines accuracy, innovative and easy to use functions.
MYIRO-1 can capture and outputs all 3 M0, M1, and M2 measurement conditions in just one scan. Able to be connected through wireless connection via Wi-Fi. Set up time for MYIRO-1 is fast, white calibration is done in 3 to 4 seconds.
MYIRO-1 also can be used to measure the display of your monitor (depending on your software functions) for accurate color on screen.
Paired with MYIROtools color management software, it completes the Color Management System (CMS).
Check out this video to find out more about the MYIRO color management solutions.
Alternatively, you can visit MYIRO.com, contact Konica Minolta Sensing Singapore at 6563 5533 or click here to get in touch with us to schedule your free consultation or demonstration.