Testing OLEDs, LEDs, and LCDs
Aircraft displays come in a wide variety, including Primary Flight Display (PFD), Navigation Display (ND), and passenger entertainment systems. These displays utilize LCD, LED, and OLED technology and must be evaluated and inspected to ensure optimal performance, visibility, and legibility. This evaluation includes assessing brightness, color uniformity, mura, pixel and line defects, view angle performance, and more. Konica Minolta with Radiant Vision Systems offers a comprehensive range of measurement solutions featuring high-precision Spectrophotometer CS-3000 series, Display Color Analyzer CA-410 series, and ProMetric® Imaging Colorimeter or Photometer. These measurement solutions effectively evaluate and inspect LCDs, LEDs, and OLEDs, including backlight units (BLUs) and LCD modules.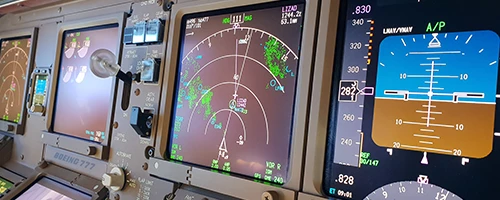 Evaluating Head-up displays (HUDs)
Head-up displays (HUDs) are integral to enhancing a pilot's situational awareness and safety during flight. The quality of the projected illumination is crucial for effective operation, and ensuring that critical information is readily visible to the pilot requires rigorous evaluation and inspection regimen. The ProMetric® Imaging I Series Colorimeter and the ProMetric® Imaging Y Series Photometer offer fast and accurate measurement of luminance, contrast, chromaticity, etc., at any working distance to ensure the HUD's performance.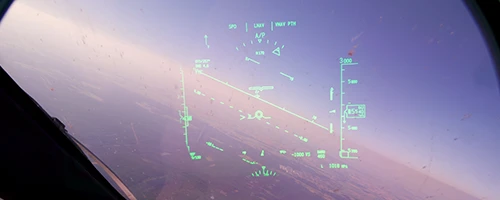 Inspecting Backlit Controls, Symbols, and pictogram (legend)
In aviation, indicators, gauges, controls, instrument panels, and illuminated signages are critical to the overall operation, safety, and communication within the aircraft. Proper luminance, color, and visibility of these illuminated elements on these components are vital for the efficient and safe operation of the aircraft during all phases of flight. Konica Minolta and group company Radiant Vision Systems offer various measurement solutions that can evaluate and inspect the luminance and chromaticity of Backlit Controls, Symbols, pictograms (legend), etc. Notably, the ProMetric® Imaging Colorimeter or Photometer combined with TrueTest™ Automated Visual Inspection Software offers an Auto-POI (Automatic Points of Interest) functionality to measure all illuminated elements on a panel for uniform luminance and chromaticity.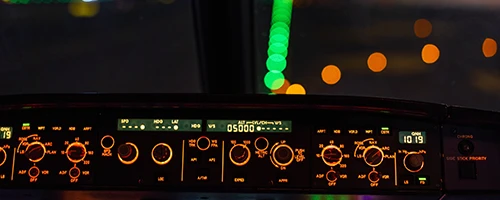 Evaluating Cockpit and Cabin Lighting
Proper interior lighting in aircraft is crucial for meeting specifications and ensuring safe operation. It should provide adequate illuminance, including uniformity in illuminance and chromaticity. Konica Minolta and Radiant Vision Systems offer a wide selection of measurement solutions for designing and installing lighting systems in aircraft cockpits, cabins, aisles, walls, etc. From the ProMetric® I Series Imaging Colorimeter to the Konica Minolta Luminance and Color Meter CS-150 and CS-160, as well as the Illuminance Spectrophotometer CL-500A. Among these, the ProMetric® I Series Imaging Colorimeter has the capability to measure the distribution of luminous intensity.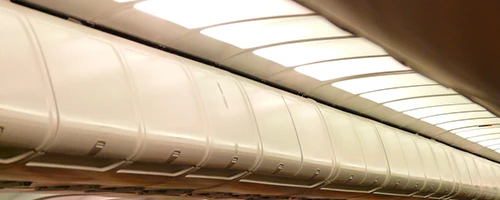 Characterizing Exterior Light Sources (Navigation, Landing, Flood, etc.)
Ensuring the brightness of aircraft navigation, landing, flood, and other external lights is crucial to ensuring the safety and efficiency of flight operations, especially during low visibility conditions or nighttime flights. Konica Minolta offers a wide range of measurement solutions capable of evaluating the luminous intensity of aircraft exterior lighting. The lineup includes the Luminance Meter LS-160 and LS-150, as well as the Luminance and Color Meter CS-200, CS-160, and CS-150, which are capable of accurate luminance and chromaticity measurements.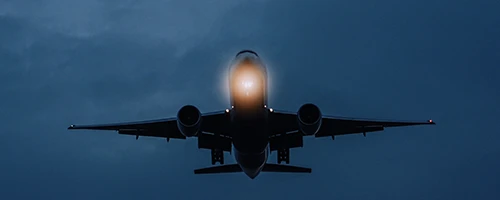 Measuring Color of Paints/Coatings
The appearance of an aircraft plays a crucial role in establishing its brand identity, with color being a key element that contributes to its overall look. Konica Minolta offers a range of industrial color measurement solutions for the aerospace industry. The lineup includes benchtop color measurement instrument Spectrophotometer CM-36dG and portable color measurement instruments like the Spectrophotometer CM-26dG and CM-700d. Notably, the Spectrophotometer CM-36dG and CM-26dG boast excellent inter-instrument agreement, ensuring consistent and precise digital color management.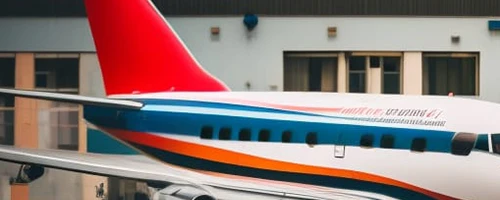 Evaluate Paints/Coatings Finishes
When it comes to the appearance of an aircraft, the finishing plays a crucial role alongside the color. Konica Minolta, in partnership with Rhopoint Instruments, offers a range of cutting-edge solutions for measuring gloss and appearance. The tri gloss close tolerance gloss meter, Rhopoint IQ-S, provides highly accurate gloss measurement at 20°, 60°, and 85° angles, suitable for a wide range of gloss applications. The Rhopoint IQ-S also offers additional parameters such as reflectance haze, DOI (Distinctness of Image), and more, which enhance surface characterization. The Rhopoint TAMS™ is another innovative instrument for surface appearance and roughness characterization. From raw materials to E-Coat and C-Coat, the Rhopoint TAMS™ offers various new metrics like contrast, sharpness, waviness, dimension, etc., to measure the quality of paint and coating finishes with better correlation with human perception.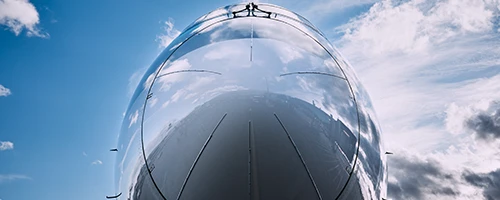 Color Evaluation and Management of Different Materials
Achieving a harmonious and consistent aircraft interior requires meticulous color coordination among various components and materials. Konica Minolta offers a wide selection of color measurement instruments that can help evaluate how these colors match and coordinate between different materials, contributing to a unified and visually pleasing cabin environment. The notable lineup includes the close tolerance d:8° portable Spectrophotometer CM-26dG, the 45°c:0° geometry portable Spectrophotometer CM-25cG, and the vertically aligned portable Spectrophotometer CM-700d.