Color Management Made Easy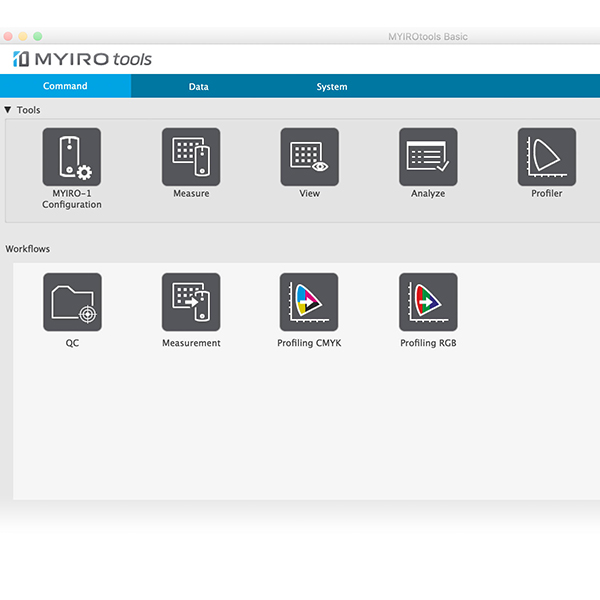 Good color management is essential to make a profit with printing and one integral part is the color management software.
Color management is often viewed as complicated and most time it is the software interface and the workflow of color management makes it seems complicated and difficult, this is often due to the people not getting the fundamentals of color management.
Color management is in fact not complicate or difficult. Selecting a good software interface, getting the workflow correct, and knowing the fundamentals color management, color management will become a smooth and seamless process.
The MYIROtools is the color management software that pairs with the MYIRO-1 device for a complete Color Management System (CMS). 
The MYIRO Color Management System is:
. Innovative to make it easy
. User-friendly to make it fun 
. Accurate to deliver the results you need
 MYIROtools has features to:
. Measure the color of color patches and charts
. Display the data of the existing measured data
. Analyzing of measured data and profiles
. Creation and output of profiles (RGB and CMYK), devicelink, linearsation charts and control strips
. Calibrate and profile your monitor   
With step by step workflows for QC, data capturing and RGB/CMKY profiling that is already created in the software, MYIROtools lets you use the data to calibrate your machines for the best-optimized color quality production.
Check out this video to learn more.
For more information, you can visit MYIRO.com or you can contact Konica Minolta Sensing Singapore at 6563 5533 or click here to get in touch with us to schedule your free consultation or demonstration.