Evaluating the Performance of Automotive Cockpit Displays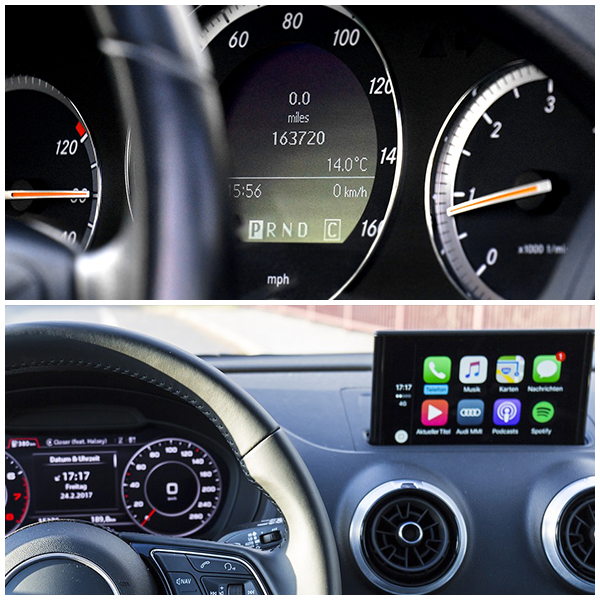 Displays have become a central feature of today's automotive. Advances in display technology give rise to high consumers' expectations on automotive cockpit display quality. Evaluating the quality and performance of displays like touchscreen infotainment, navigation systems and digital instrument clusters, ensures safety and operational information are clearly and accurately conveyed to drivers.
Displays must maintain legibility during both day and night time and at a range of viewing angles. It must perform under harsh conditions like fluctuating temperatures and extreme vibrations. Current international standards like ISO 15008, 2009, indicate the necessary specifications and test procedures for automotive display. Measuring display performance parameters such as luminance and color uniformity, gamma, contrast ratio and color gamut provides a comprehensive detection of subtle flaws. Learn more about automotive photometric and colorimetric measurement here.
Konica Minolta and the group companies, Radiant Vision Systems, offers display solutions like Konica Minolta 2D Color Analyzer CA-2500 and ProMetric I-Series to help automotive industry evaluate display performance with ease.
Download our free education booklet to learn the basic concepts of photometry and colorimetry.  you can also check out our advance imaging solutions for automotive industry to find out more on automotive display testing and measurement solutions.
Request your free consultation on automotive display performance evaluation here.
Alternatively, call (+65) 6563 5533 now to arrange your free consultation.