Spectrophotometer CM-36d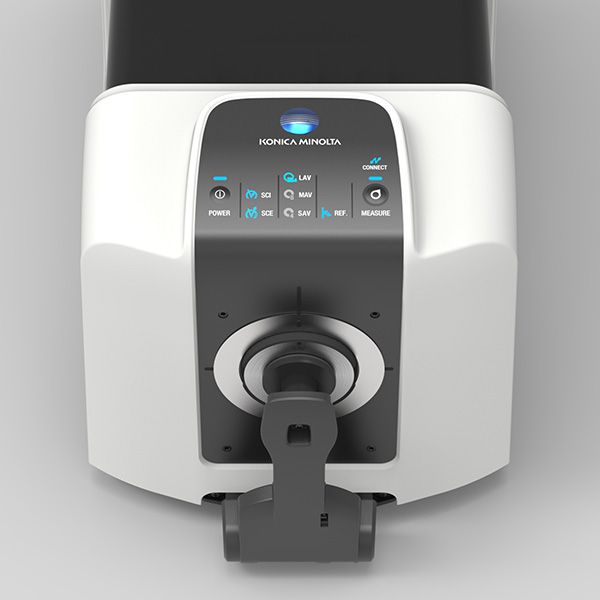 The Spectrophotometer CM-36d is an entry-level benchtop color measuring instrument with advanced functions that provide cost-effective solutions to today's measurement needs.
With an inter-instrument agreement (IIA) of ΔE*ab< 0.15 and repeatability of σ∆E*ab < 0.03, the CM-36d can assure the measurement and its data are communicated within the supply chain consistently.
The CM-36d is design with enhanced useability. The instrument comes with a flat-back design that allows its orientation to be repositioned to take measurements vertically (top-port concept). The front plate of the CM-36d comes with four screw holes that enable easy installation of custom adapter/sample holders. It also has three different aperture sizes (Ø 4.0 mm, 8.0 mm, and 25.4 mm) for different measurement needs.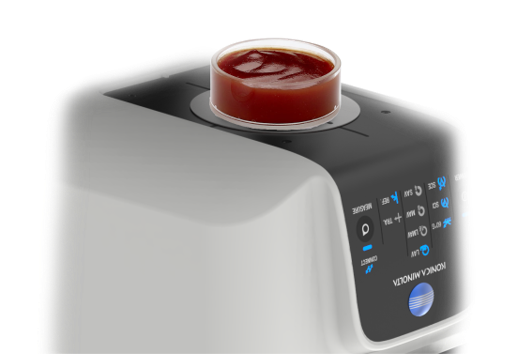 With an easy-to-read status panel with the measuring button, the CM-36d can displays the measurement status and condition settings at a glance, reducing operator error and improve work efficiency. Accurate positioning of the measurement sample is made easy with its sample viewing function that utilizes an integrated camera to provides a clear preview of the sample.
The CM-36d offers worry-free and high-reliability measurement through its optional WAA (Wavelength Analysis & Adjustment) function that analyzes and adjusts for any wavelength shift during each calibration. This innovative function ensures the instrument and measurement are stable and reliable over time.