How To Measure Metallic Colors?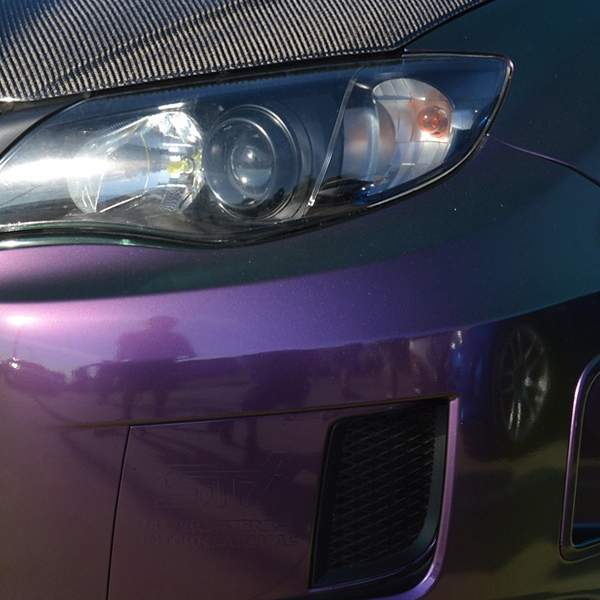 Color affects us in many ways, especially for metallic palettes. Metallics are perfect for Christmas as it helps bring out the festive sparkle in the design of greeting cards and wrapping papers. In industries such as automotive, metallic colors are widely used to make products distinctively appealing to buyers. With automotive styling trends constantly evolving, it is important to learn how to keep the color control procedure practical and easy.
Metallic car paint vary widely in color and sparkle effect to suit most automotive applications. They are made by adding fine grounded aluminum into pigmented or un-pigmented paints.
These fine aluminum particles (metallic flakes) when viewed under microscope, provide sparkles that differ in size, brightness and color depending on the viewing angle.
When measuring metallic colors, multiple viewing angles are necessary to fully capture the color travel due to the formulation and interference of metallic flakes present in the coating.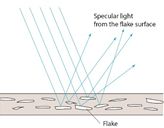 A portable multi-angle spectrophotometer is recommended for analyzing metallic paint color. When placed on the vehicle surface or test panel, measurement are captured at 3 or more viewing angles simultaneously.
Each of these measurements represents the colorimetric variables such as lightness, hue, and chroma. Color difference data of metallic colors can also be determined as most systems compare the vehicle and test panels to one another.
A multi-angle spectrophotometer like Konica Minolta Spectrophotometer CM-M6 can easily measure metallic colors at 6 viewing angles at -15°, 15°, 25°, 45°, 75° and 110°, making it possible to fully capture color travel.
Click here or contact us at +65 6563 5533 to speak with a color specialist on how to measure the metallic color.