Color Psychology of Branding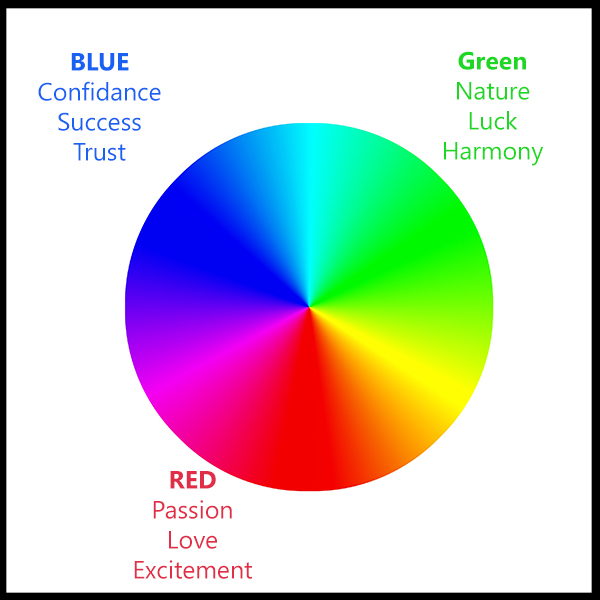 Have you wonder why you have a favorite color? Why do you feel relax when you see green? How bright yellow can instantly lift your mood and seeing red increases your heart beat?
Color surrounds us and we associate color to everything. There is no escaping from the fact that color has an effect on our emotions and thoughts. Psychologically we even use colors to describe how we feel, for instance when we feel annoyed or irritated we use the phrase 'seeing red', when we feel down, we say we are 'feeling blue' or being jealous we use 'green with envy'.
Many writers and researchers have written on how colors affect our mood and what are the psychological effects of color. This shows that humans are affected by color, and we are genetically structured to respond to colors in certain ways. One such ways is by 'branding'.
Branding is a word commonly referred to by people, but what does it mean? 'Brand' actually is defined as the identity of a company, their products or their services. A brand represents the ideas, philosophies and motto of a company or its products. Branding is how a company forms the connection with consumers.
As the saying "A picture paints a thousand words."
So is color and shapes Important? Yes it is! Why? It is because of human's perceptions, which are evoked by shapes and colors. For example, universally we perceive a horizontal line as stable or a diagonal line as dynamic, and naturally we associate colors to nature like red is hot and full of fire, blue is cool and watery or intangible like the sky.
Brands are inextricably linked to color and shapes because it offers an instantaneous communication for conveying message without words. Branding is a way of communicating the quality, name, sign, symbol and design of a company, by using colors and shapes.
Color is the visual component people remember most about a brand followed closely by shapes/symbols then numbers and finally words. Research has proven that because of personal preference, experiences, upbringing, cultural differences, context, etc., has an effect on how individual colors are perceived by us.
To know more information on color science and real world application, you can contact us at +65 6895 8685 or email us at ssg@gcp.konicaminolta.com
About the Author: Garie Xu
Garie Xu is the Sales Engineer of Konica Minolta Sensing Singapore Pte Ltd. Graduated from a manufacturing engineering background, he is mainly involved in sales, seminar, training and coaching in the field of light and color management. With his prior 3 years' experience in the oil and gas industry and 2 years in Konica Minolta, he is providing solutions to the many industrial applications. He has also conducted seminars and workshops to educate the industry on instrumentation technologies and color science.