How To Measure Color of Carrageenan?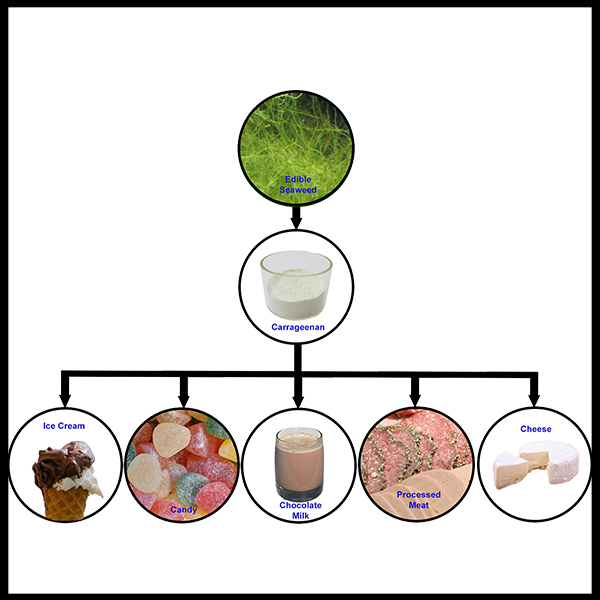 Carrageenan is a food additive often found in products such as beverages, dairy products and processed meat. Carrageenan, extracted from red edible seaweed, are processed and grinded into powder before use. When added into food, carrageenan can affect the overall aesthetic appearance of the food, therefore, it is important to control the color of carrageenan. To control the color of carrageenan accurately, a color instrument with CIEL*a*b* color space would be needed.
Carrageenan is mainly white in color, therefore, emphasis should be placed only on the lightness (L*) value instead of delta E as a basis for color control. Carrageenan L* value varies according to customer's preference or where it would be used. For instance, the L* value of meat application is usually between 84 and 88. For dairy products and beverages, the L* value is between 90 and 96.
Color measuring instrument like Konica Minolta Chroma Meter CR-410, equipped with CIE L*a*b* colorimetric data, can help manufacturers evaluate and control the color of carrageenan.  A compact and lightweight instrument, the CR-410 is suitable for on-site use, providing a fast and objective color evaluation that helps improve productivity.
Accessories such as sample holders and granular materials attachment are available to help manufacturers simplify the measurement process.
Click here to watch a video of the CR-410.
For more information on how to measure the color of carrageenan, write or contact us at 6563 5533 for a free consultation with our application advisors.