How To Select the Right Angle for Gloss Measurement?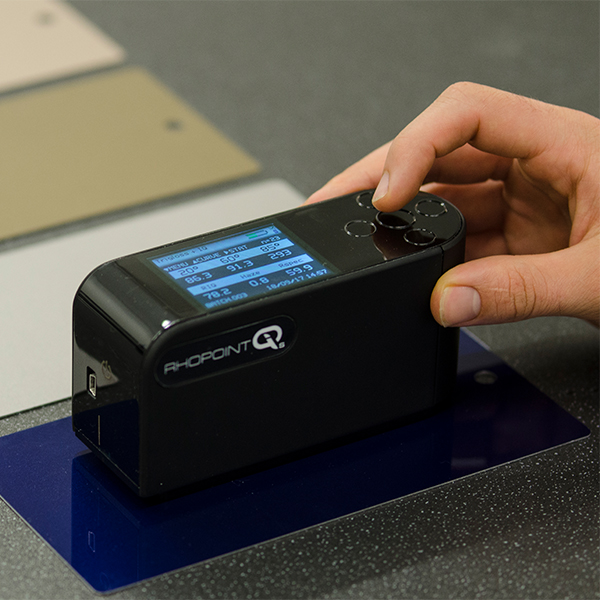 Gloss is an optical property of how well a surface reflects specular light. When we see a highly reflective surface, we say it is shiny and have a mirror like reflection. A flat even surface is more glossy than a matt surface as more light is reflected off a polished surface.
Gloss is desirable in classy magazines covers as it is perceived as high quality, however a glossy dashboard reflects too much glare and is dangerous for drivers. Gloss is an important component of appearance measurement and is governed by industry standards.
International standards like ASTMD523, DIN67530 and JIS Z 8741 list out the specifications and use of gloss meters. For the measurement of gloss, different geometries are used for gloss level. To determine which geometry to use, a sample is measured at 60° angle first to find out the gloss unit (GU) and then decide the correct model to use.
GU @ 60°      Below 10 GU     Low gloss           Use 85° model

GU @ 60°      10 to 70 GU       Medium gloss     Use 60° model

GU @ 60°      Above 70 GU     High gloss          Use 20° model
Rhopoint IQ-S 20°/60°/85° can measure gloss at 20°, 60° and 85° and is useful in evaluating low to high gloss samples. Beside gloss measurement, this model is able to measure appearance quality like reflected image quality (RIQ), orange peel and haze.
For more information and demonstration, please contact us. Alternatively, you may also call us at +65 6563 5533 for a free consultation.