MYIRO-1 AND MYIROTOOLS SOFTWARE
Singapore, July 2020
Konica Minolta Sensing Singapore Pte Ltd is pleased to introduce the MYIRO-1 and MYIROtools software, an innovative, user-friendly, and accurate color management solutions specifically designed for the printing industry.
MYIRO-1
The MYIRO-1 is an innovative handheld spectrophotometer that combines simplicity, accuracy, and affordability. It is designed for measuring printed color, light, and monitors in the printing and digital imaging industries.
Output The M-Conditions In One Scan
The MYIRO-1 can measure M0, M1, and M2 measuring modes in a single scan while detecting the scan direction automatically to save time and reduce errors during profiling targets measurement.
Wireless Connection
The MYIRO-1 feature Wireless LAN providing users with untethered connectivity for improved portability.
Monitor Calibration
The MYIRO-1 allows users to calibrate and profile their monitor for color accuracy.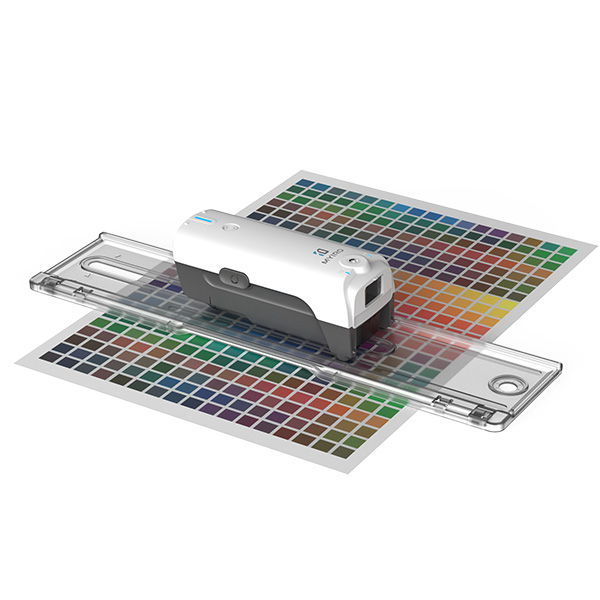 MYIROtools software
The MYIROtools software provides the ease of use in everyday print production while offering the flexibility required by the color management experts. The software features "Tools" function for simple and fast measuring, displaying, analyzing, profiling, and evaluating.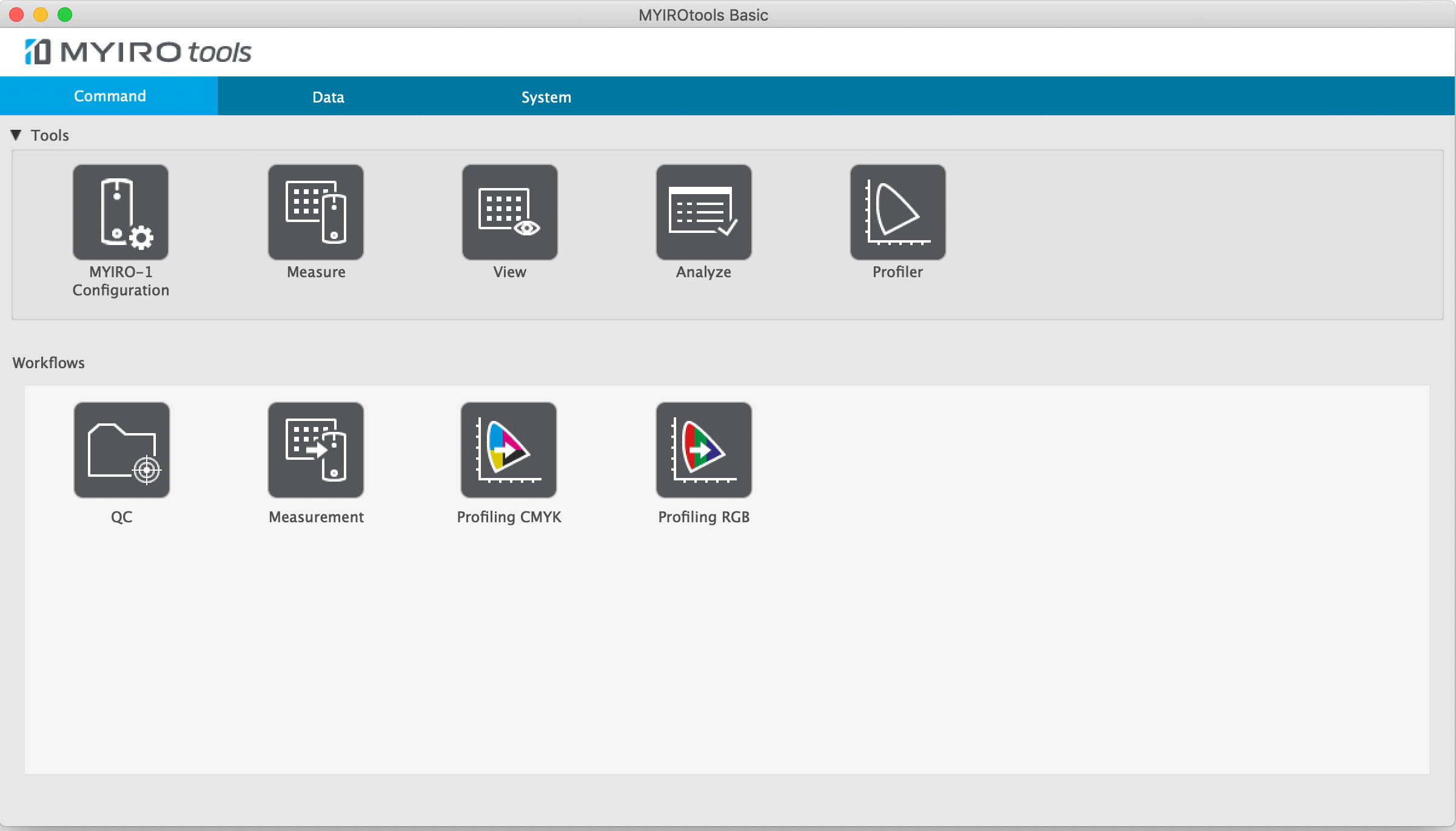 MYIRO-1 Configuration
For the configuration of the WLAN settings like Access Point (SSID), password, network address, etc.
Measure
Measures color management charts. Includes several charts for creating ICC Profiles and definitions to measure typical standard charts like IT8/7.4 or TC1617.
View
Explore installed test chart templates and check measurement files. Divided into "Chartview", "List View", and "Patchview".
Analyze
Comparing measured values against references and judge differences using tolerance in 4 different conformances, namely "In tolerance", "Just in tolerance", "Just out of tolerance", and "Out of tolerance".
Profiler
For creating various types of ICC-Profiles. Come with preconfigured parameters that allow non-expert users to create high-quality ICC profile.
The software also comes with the "Workflows" function, a wizard with instructions that guides users through the necessary steps to jobs or tasks like printer profile creation.
QC
Contain workflows that can be used in the quality control of prints, and are configured using standard quality control wedges and important reference printing conditions for different regions in the world.
Measurement
Used to measure test charts with data saved as CGATS file.
Profiling CMYK
For printing and measuring profiling test chart and calculation of CMYK output profile.
Profiling RGB
Used to print and measure a profiling test chart and calculation of RGB output profile.
About Konica Minolta Sensing Singapore Pte Ltd
Konica Minolta Sensing Singapore Pte Ltd, a wholly-owned subsidiary of Konica Minolta Inc, is a leading provider of industrial color and light measurement solutions. Konica Minolta Sensing Singapore serves the industry in more than 14 countries in the Asia-Pacific region with qualified Distributors. Derived from our state-of-the-art optical and image processing technologies, Konica Minolta Sensing help improve quality control and support R&D in a wide variety of industries such as automotive, coatings, plastic, construction materials, food, chemicals, and pharmaceutics. More information can be found at https://sensing.konicaminolta.asia/
Ng Wei Hua
Konica Minolta Sensing Singapore Pte Ltd
+65 6563 5533
weihua.ng@konicaminolta.com
Konica Minolta is a registered trademark of Konica Minolta, Inc. All other trademarks mentioned in this document are the property of their respective owners.