Specim IQ – Portable Hyperspectral Camera
A portable hyperspectral camera that is based on a line-scan (push broom) hyperspectral imager, the Specim IQ is an all-in-one hyperspectral imaging solution that combines hyperspectral measurement, data processing, and result visualization. Compact and battery-operated, the Specim IQ can be used in various environments: laboratory, industrial facility, or even on-site/field, providing instant hyperspectral measurement and analysis with ease.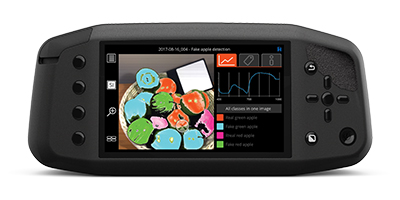 The Specim IQ has an in-built scanner and doesn't require an external scanner to move the target, or the camera, during measurement like most line-scan hyperspectral cameras do. No prior experience in hyperspectral imaging is required when it comes to operating the Specim IQ, as it has an intuitive user interface that guides the user through the hyperspectral measurement process. Operating the Specim IQ is similar to a digital camera; point at the target, define the settings, and measure. Furthermore, it can operate in various modes like default recording mode, which provides unprocessed hyperspectral data (raw and reflectance data), or user-definable application mode.
The Specim IQ hyperspectral camera is supported by the Specim IQ Studio PC software, where users can develop and upload their applications into the camera. Through the Specim IQ Studio, users can also manage hyperspectral data and camera settings or create models and reference spectrums.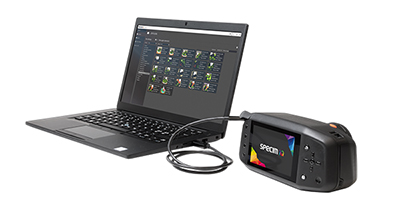 The innovative and versatile Specim IQ opens up endless new possibilities for hyperspectral imaging in existing applications like agriculture, food, etc., and new application fields.