SpectraMagic NX2
Color measurement and control play a crucial role in a wide range of industries, including food, plastics, coatings, cosmetics, pharmaceuticals, textiles, paints, chemicals, electronics, automotive, and more. Whether it's ensuring color consistency in raw materials, optimizing production processes, or maintaining quality control of materials with specific color requirements, SpectraMagic NX2 simplifies the management and control of color.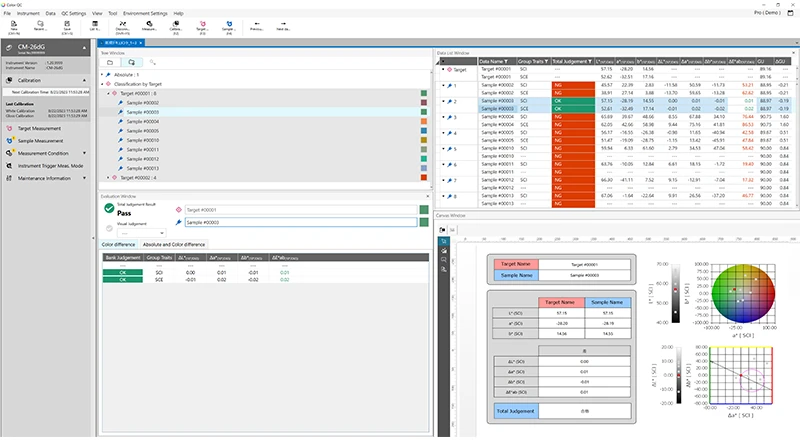 SpectraMagic NX2 sets a new standard for exceptional color management, building upon the features of its predecessor, SpectraMagic NX. With enhanced capabilities and additional functionality, SpectraMagic NX2 further enhances the operational efficiency and workflow experience. The inclusion of intuitive evaluation windows and features such as data classification, custom illuminants, QC templates, etc., enables tailored color evaluation, streamlining processes, and enhancing overall productivity.
With improved processing speed, SpectraMagic NX2 delivers noticeable performance enhancements, allowing for faster color analysis and accurate results. Its advanced features and functionalities make it an indispensable tool for industries that rely on precise color control.