Surgical Lighting Standards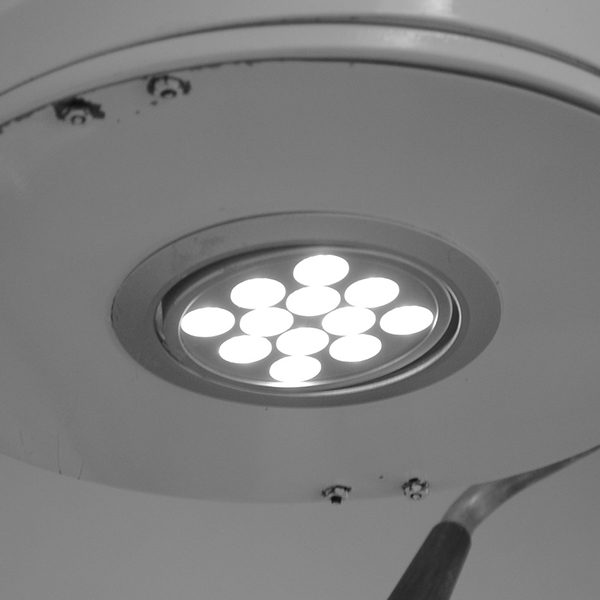 Surgical lightings are required to meet standards and guidelines that are created to ensure the safety of patients by reducing risk level during surgery. The lightings must have high brightness, good color rendering and allow correct evaluation of patients' cavity. These will enable medical staff to operate at an optimal level.
The lighting specifications involve are lux, color temperature and color rendering index.
In 2009, the International Electro-technical Commission (IEC), a not-for-profit, non-governmental organization based in Switzerland created and established the international standard IEC 60601-2-41 "Particular requirements for the safety of surgical luminaires and luminaires for diagnosis".
The following are some essential points listed in the IEC 60601-2-41 standard:
Brightness (Lux): The central illuminance should be between 40,000lux to 160,000lux.
Correlated Color Temperature (CCT): Between 3500k to 6700k (yellowish white to blueish white) after filtration.
Color Rendering Index (CRI): The color rendering index (Ra) should be between 85 and 100 to distinguish tissue color in a cavity. The emphasis on the special color rendering index R9 is greater compared to the rest as R9 evaluates the ability of a light source to render saturated red color.
Homogenous light: The light should offer good illumination on a flat, narrow or deep surface in a cavity, despite obstacles such as surgeons' heads or hands.
Backup: in the case of a power interruption, the light should be restored within 5 seconds with at least 50% of the lux intensity, but not less than 40,000lux. And within 40 seconds the light should be completely restored to the original brightness.
Shadow dilution: The light's ability to minimize the effect of obstructions with a requirement of at least a minimum of 10% of the actual lux level.
To meet these standards an illuminance spectrophotometer is recommended, it can effectively measure and quantify brightness (lux), Color Rendering Index (CRI – Ra) and Correlated Color Temperature (CCT – k).
Please click on each link respectively to understand more on what are Lux, CRI and CCT.
For more information on light science and light application, you can contact Konica Minolta Sensing Singapore at 6563 5533 or email us at ssg@gcp.konicaminolta.com.
About the Author: Garie Xu
Garie Xu is the Sales Engineer of Konica Minolta Sensing Singapore Pte Ltd. Graduated from a manufacturing engineering background, he is mainly involved in sales, seminar, training and coaching in the field of light and color management. With his prior 3 years' experience in the oil and gas industry and 2 years in Konica Minolta, he is providing solutions to the many industrial applications. He has also conducted seminars and workshops to educate the industry on instrumentation technologies and color science.