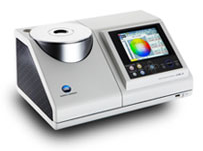 On-site or in-house training programs are specially designed to ensure the highest level of technical knowledge on regarding light and color measurement instruments. Additionally, the training sessions provide assistance with proper installation, set-up, configuration, and utilization of our instruments and accompanying software.
Training sessions are lead by certified instructors who are knowledgeable and experienced. This assures that your personnel will obtain a full understanding of Konica Minolta's software solutions, hardware, and color and light sciences. Training makes sure that personnel of all levels are capable; meeting the demands of a field that utilizes industrial measurement systems.
Training is offered in many flexible and convenient arrangements including on site, at Konica Minolta facilities, and online. Full- day and also half-day options are available for your convenience.