Testing Light and Color Quality in Automotive Manufacturing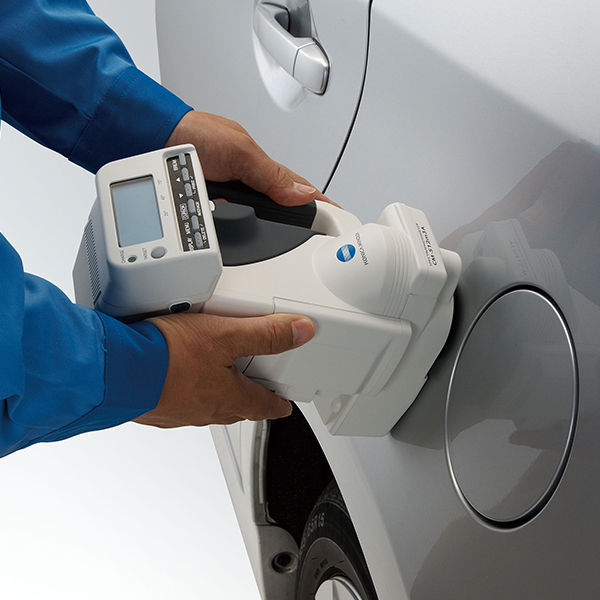 Cars are manufactured to exact specifications and undergo rigorous scrutiny of key features and functions of each vehicle to conform to the quality of the design and performance. The quality of a car is the result of reliable quality parts that are consistently evaluated in the production floor.
Konica Minolta sensing instruments and solutions plays an important part in ensuring the appearance and safety aspect of a vehicle quality. Spectrophotometers, Chroma Meters, Colorimeters, Luminance Meters, Color Analyzers and Spectroradiometers are used widely in many leading automotive companies to ensure quality standards are met.
Automotive testing for light and color quality includes:
Checking the color of license plate.
Checking the transmittance, clarity and color of windshield.
Evaluation of headlights brightness and beam spread.
Maintaining color consistency of dashboard, trims, car seats, seat belt, steering wheel, tires, alloy wheels.
Adjustment of brightness, color and white balance of car navigation system, switches, cameras and heads up display.
Image quality of mirrors.
Evaluations of metallic coating like flip flop and color travel.
Color matching of car bumpers and body.
Check out our  advance imaging solutions for automotive industry or write to us for a free consultation.