Testing Pharmaceutical-Grade Whiteness With a Spectrophotometer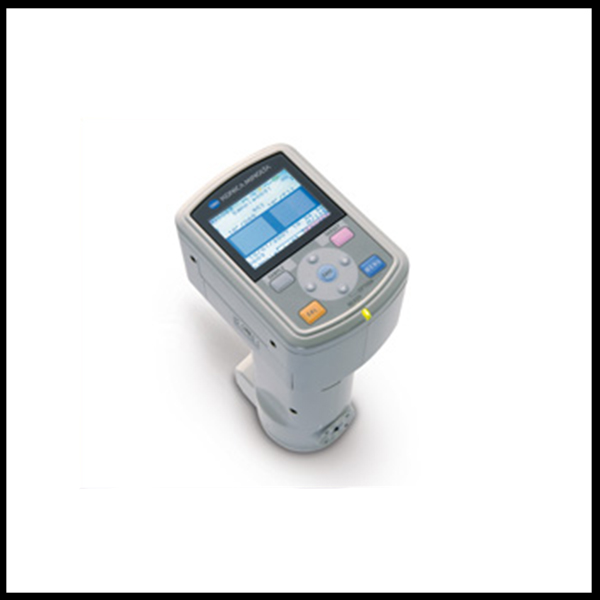 In order for an element to be classified safe for pharmaceutical use, it must undergo strict testing and follow many regulations and adhere to many restrictions. One example of an item that is frequently used in pharmaceuticals is talcum powder.
The structure and softness of talc make it an ideal lubricant or glidant in pharmaceutical tablets. It is also used as a component in the coating of time release capsules. Talc must be graded as extremely high quality in order to be cleared for use in the medical industry.
This testing can be done by measuring the precise whiteness of talc using a spectrophotometer, such as the handheld CM-700d. The spectrophotometer will measure the true value of whiteness, which is difficult to be judged accurately by the human eye. If talc is chemically pure, it will be white in color.
However, if there are other elements present, the impurities will show up as a variation in color. Therefore, the detection of color with a spectrophotometer will indicate the presence of other chemicals which could possibly restrict the use of that sample of talc in pharmaceuticals. Once a correlation between color and level of impurity is established, it will be easy to evaluate talc, and other white materials, for pharmaceutical use. A chart then be used to can easily identify an acceptable degree of color as a passing grade for talc that categorizes the sample as safe for use.
The standards required of talc refer to its chemical makeup and can be evaluated for impurities to ensure that levels of certain chemicals are in a safe range for use. If the talc (or any other element being tested) fails on just one inspection, it may be classified as unsuitable for use in the pharmaceutical industry.
To find out more, click here or contact us at 6563 5533 for a free consultation with our application and color specialists.
About the Author: Alan Chua
Alan Chua is the Assistant Manager of Konica Minolta Sensing Singapore Pte Ltd. Graduated from an electrical engineering background, he is mainly involved in sales, seminar, training and coaching in the field of light and color management. In his 18 years of experience in managing and providing solutions to the many industrial applications, he has also conducted color seminars and workshops to educate the industry on instrumentation technologies and color science. He was also invited as speaker for The Academy of Fashion Professions (TaF.tc) seminar which is the training arm of Textile & Fashion Federation (TaF.f). He was also the speaker for the Color Cosmetics Conference.