Using Spectrophotometers for Ceramics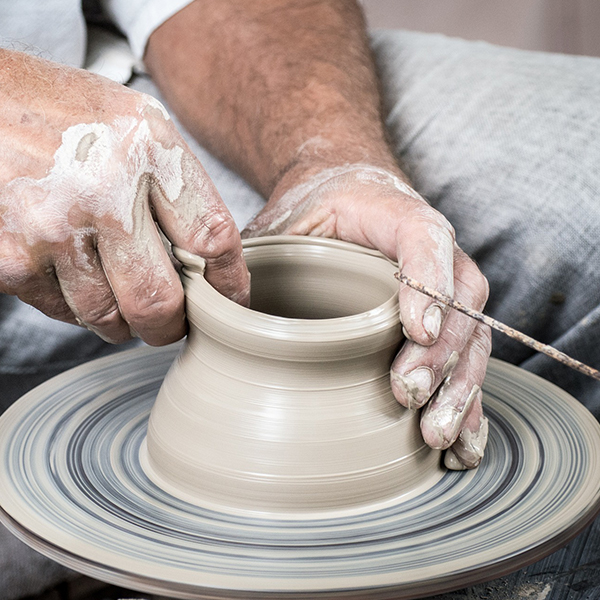 Ceramics are manufactured for many different purposes. Practical examples of everyday use include the dental industry and many types of housewares such as vases and plates.
Ceramics utilized for dentistry require accurate hues of whiteness. Any slight variation in the color of ceramic dental work can appear unnatural or look like an obvious mismatch when placed next to other teeth. To evaluate the ceramics for the correct color, a spectrophotometer is used.
Ceramics used for decorative purposes are glazed or enameled with color. Ensuring that the final color is as opaque and precise as needed is extremely important to the integrity of the product.
Correct Color for Successful Products
Konica Minolta Sensing Asia offers instruments designed for this type of color measurement. Spectrophotometers ensure that a product's color matches manufacturing specifications by evaluating and expressing the color in precise numerical terms. Manufacturers can control pigments in transparent and opaque paint, as well as in the whiteness of the ceramic itself. This extreme accuracy reduces waste and outputs higher quality items with greater efficiency, which will increase profits.
Spectrophotometer Solutions for the Ceramics Industry:
This handheld chroma meter is ideal for use in the ceramics industry due to its easy identification of divergent colors during production stages.
Key Features:
Ability to store up to 1000 measurements
Pass/fail evaluation for quick grading
Displays data directly on LCD screen
Versatility to measure different products and variety of surfaces
CM-600d Portable Spectrophotometer
A trusted instrument on the ceramic production line, this portable spectrophotometer quickly registers color inconsistencies and ensures the final product meets color specifications.
Key Features:
Tight inter-instrument agreement, allowing multiple production lines to communicate color seamlessly between each other
Pass/fail evaluation for immediate grading
Displays data numerically or in graphs to show color differences in opaque objects
Able to quickly transfer results to a computer via bluetooth
For more information, click here or call us at 6563 5533 for a free consultation with our color specialists.
About the Author: Alan Chua
Alan Chua is the Assistant Manager of Konica Minolta Sensing Singapore Pte Ltd. Graduated from an electrical engineering background, he is mainly involved in sales, seminar, training and coaching in the field of light and color management. In his 18 years of experience in managing and providing solutions to the many industrial applications, he has also conducted color seminars and workshops to educate the industry on instrumentation technologies and color science. He was also invited as speaker for The Academy of Fashion Professions (TaF.tc) seminar which is the training arm of Textile & Fashion Federation (TaF.f). He was also the speaker for the Color Cosmetics Conference.