What You Didn't Know About How Men and Women See Color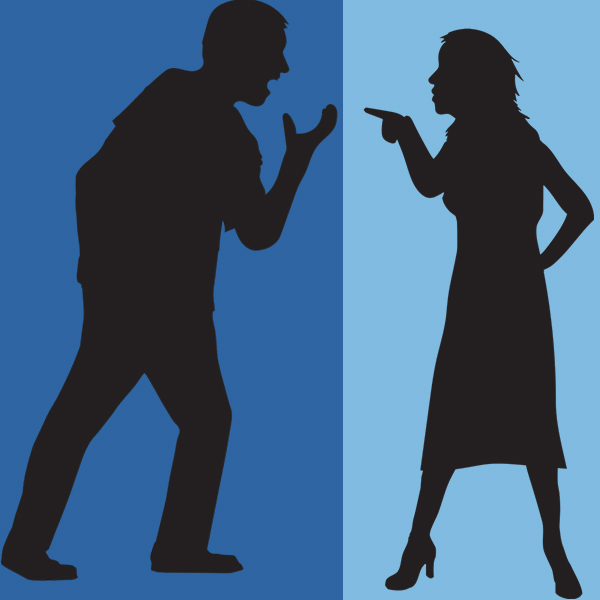 It seems that a difference in gender also determines how we visualize color. Stephen Von Worley, an artist and scientist surveyed over 5 million individuals and then created a dot graphic for each of the 2,000 most commonly used color names based on gender preference. The result was an extremely colorful and enlightening look at how men and women see colors differently.
The study showed that women tend to use a greater variety of color names like Robin's egg blue, or Raspberry in addition to using primary color names like Red, Green and Blue. Men tended to stick primarily with basic color names like: Blue, Dark Blue and Darker Blue. Additionally, major differences were noted in how each gender described colors that weren't your standard primary colors.
When asked to describe a color that fell in between primary colors women tended to stick to highly feminine descriptors like "dusty teal", "neon lavender", and "pale sage". Men on the other hand often had (perhaps intentionally) hilarious responses to certain colors describing one yellow color as "vomit" when female responders generally called it "mustard". The hilarity continued with even more males responding to additional color names like "pinkish" and "goblin green".
While it's easy to laugh, the study is ground breaking because it reveals just one more aspect of how the normal consumer sees color around them. The visualization of color can be a very subjective thing with many factors playing an important role. This makes being able to maintain and control color throughout the manufacturing process extremely important. Konica Minolta has a number of highly accurate color measuring solutions that enable users to maintain the same color of "pinkish" throughout the production process.
About the Author: Garie Xu
Garie Xu is the Sales Engineer of Konica Minolta Sensing Singapore Pte Ltd. Graduated from a manufacturing engineering background, he is mainly involved in sales, seminar, training and coaching in the field of light and color management. With his prior 3 years' experience in the oil and gas industry and 2 years in Konica Minolta, he is providing solutions to the many industrial applications. He has also conducted seminars and workshops to educate the industry on instrumentation technologies and color science.