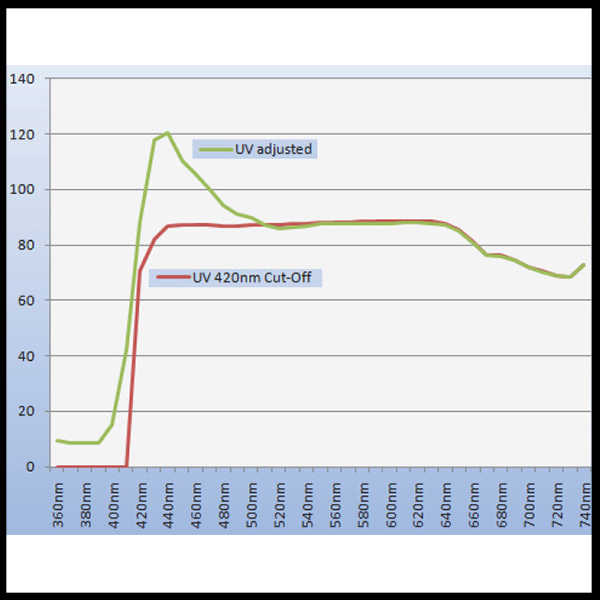 Consumer demand for whiter and brighter papers as it gives a cleaner feeling and colors printed on the paper appear more vibrant. Paper is naturally yellowish as it is made from pulps by compressing the fibres of the pulps.

Recognizing the demand for a whiter and brighter paper, it became a common practice for paper manufacturers to add optical brightener agent (OBA), a chemical that artificially increase the level of whiteness, in the paper.
OBA absorbs the energy in the ultraviolet (UV) region of the spectral wavelength and re-emits the UV energy back into the blue region of the spectral wavelength which boosts whiteness. If you notice, the whiteness generally has a bluish tint.
OBA is costly and to achieve the dosage economically, an instrument like the Konica Minolta Spectrophotometer CM-3630 with the capability to measure data at the UV region is needed. The CM-3630 is designed for the pulp and paper industry in accordance to several standards like the ISO, DIN, TAPPI, CPPA and AFNOR which give users a simple and fast measurement and adjustments of whiteness and tint.
For more information on color application or color science, you can contact Konica Minolta Sensing Singapore at 6563 5533 or write to us.