Achieve Accurate and Reliable Measurements With Spectrophotometer CM-36dG Series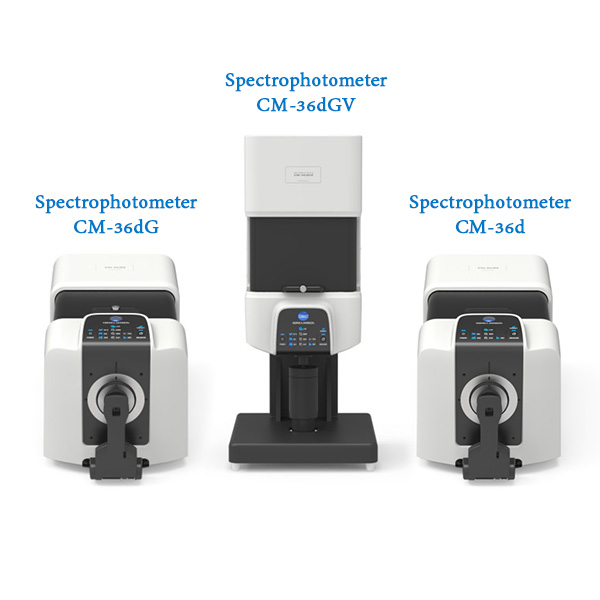 Spectrophotometers are designed to measure colored materials with accuracy and repeatability. However, they are not perfect, and how well they measure can be influenced by factors like aging and surrounding temperature.
A spectrophotometer's wavelength invariably deviates with repeated use over time. This deviation occurs naturally, even for the most precise spectrophotometers, and can cause variation in measurement results. Additionally, the surrounding temperature and humidity can also affect the measurement results as they fluctuate throughout the day and day-to-day.
The new Konica Minolta Spectrophotometer CM-36dG, CM-36dGV, and CM-36d comes with an optional Wavelength Analysis & Adjustment (WAA) function that can detect and correct any slight shift in wavelength automatically. Combining with factory calibration, also known as annual calibration, operators can expect a stable operation and measurements with minimum problems.

All three instruments offer high repeatability of σ∆E*ab < 0.02 for CM-36dG and CM-36dGV, and σ∆E*ab < 0.03 for CM-36d. With CM-36dG and CM-36dGV, operators can expect an exceedingly small difference between the instruments measurement results as both offer an excellent inter-instrument agreement of ΔE*ab< 0.12. Together with the innovative WAA function, operators can be assured their instruments and measurements remain accurate and reliable over time.
The new the CM-36dG, CM-36dGV, and CM-36d offers advanced functions with maximum flexibility to address today's measurement needs. Watch this video about CM-36dG to learn more.
Alternatively, you can contact our color specialists for a free demonstration or consultation and assistance on your color measurement challenges.