Automotive Displays and Lighting Testing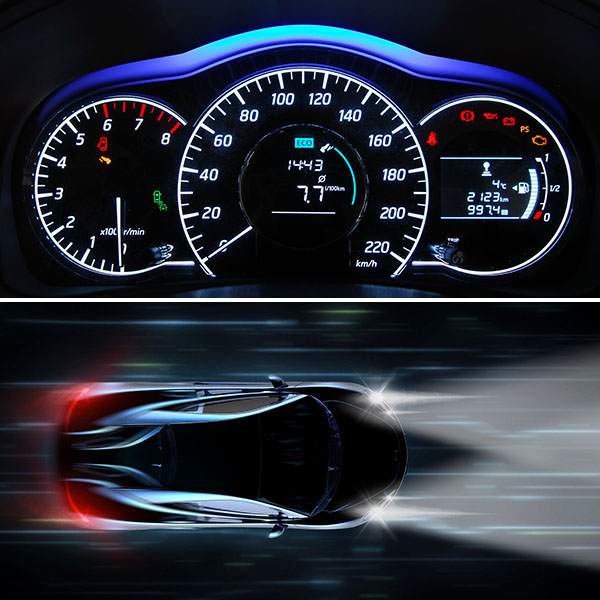 Automotive displays and lighting contribute greatly to the functionality, safety and driving experience of a vehicle and its driver. With new technological advances in lighting and display, like adaptive LED headlights or head-up displays projected onto the windshield, comes new regulations and standards for quality, performance and safety.
Konica Minolta, along with group company Radiant Vision Systems, offers comprehensive measurement solutions, from DIN/JIS compliance illuminance photometers/spectrometers to state of art imaging photometers/colorimeters, to help automotive manufacturers comply with the stringent regulations and standards of today's automotive lighting and display.
Below are some of the general automotive lighting and display measurement applications.
Displays (In-Vehicle Displays, Electronic Mirrors, Head-Up Displays, Camera Monitor Systems)
Brightness, color, contrast and uniformity evaluation

Pixel and line defects inspection

Mura evaluation

Evaluating variation across view angles

Anti-glare sparkle effects evaluation
Backlit Symbols (Instrument Cluster, Center Stacks, PRNDL, Buttons with illuminated icons/characters)
Luminance and chromaticity of night-time colors

Luminance and chromaticity uniformity of night-time colors

Chromaticity of day-time colors

Inter- and Intra- character uniformity
Lightings (Headlamps and Exterior Lighting)
Light source illuminance, luminous intensity and roadway illumination distribution measurement

Evaluation of ECE and SAE Regulation or custom test points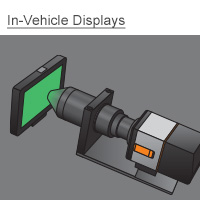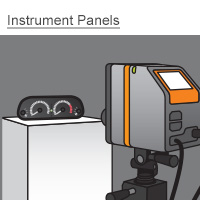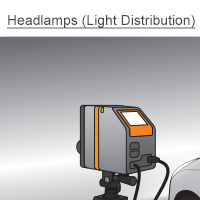 Check out this article learn more about automotive lighting and display measurement applications. Alternatively, you can also visit our "Automotive Industry Solutions" page to learn more.
Need help finding the right automotive display and lighting measurement solutions? Contact us today to schedule your free consultation.