Color Control for Preform Bottles, Caps, and Closures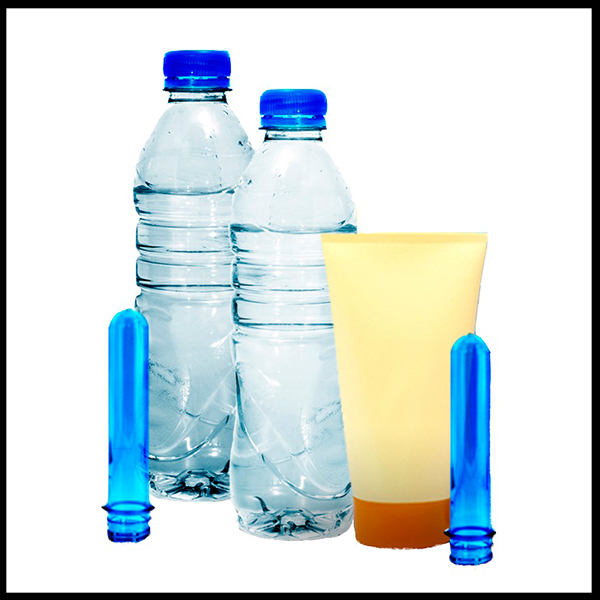 Branding is often defined as a valuable asset of a corporation. Corporations manage their brands carefully to create value, market awareness, and image representation. Proper branding can result in higher sales of not only one product, but on other products associated with that brand. People distinguish the psychological and emotional aspect, such as feelings, perceptions, images, experiences, beliefs, attitudes, and so on that becomes linked to the brand.
Brands and color are inextricably linked because color offers an instantaneous method for conveying message without words. Color is the visual component people remember most about a brand followed closely by shapes/symbols then numbers and finally words. Research shows that it is likely because of elements such as personal preference, experiences, upbringing, cultural differences, context, etc., that often has an effect on how individual colors is perceived by us.
Brands communicate meanings with the language of color and shape. As the saying "A picture paints a thousand words." Commonly humans' perceptions are evoked by shapes and colors. For example, universally we perceive a horizontal line as stable or a diagonal line as dynamic, and naturally we associate colors to nature like red is hot and full of fire, blue is cool and watery or intangible like the sky.
Color Perception of Bottles, Caps and Closures
Since color is essential to branding, many companies have tight specifications and controls on the color of the packaging used for their products especially food and beverage products. The branding of consumable products is reflected by colors, shapes, logos and design through the packaging, especially for beverages, the color of the company's brand is reflected by the bottle and caps.
Color Measurement and Analysis
Color measuring instruments like the bench top spectrophotometers are used to measure colors scientifically. Spectrophotometers are widely used for quantifying the color of a product. Color quantification for bottle, caps and closures are done in this various stages, product development, in-coming inspection of raw materials, preform of bottles and the finished product for caps and closures.
Incoming Inspection:
In-coming inspection of color for materials like masterbatch or resin is done by using a glass cell or a petri dish to hold the pellets, this permits repeatability of the measurement. Once filled up, the cell or petri dish is set onto the bench top spectrophotometer to take the reading. If the reading is out of the tolerance range, the supplies are rejected and send back to the suppliers.
Preform Bottle:
Color of a bottles is measured in the preform stage, at this stage is it crucial to get the desired color right, before moulding the preform into the desired bottle shape. The preform is a test tube shape and preform holder is use, this is to allow consistence placement of the preform for the measurement. Depending on the opacity or translucency of the bottle, reflectance or transmittance type of color measuring function is used respectively.
Cap and Closure:
For caps and closures, their colors are measured using the reflectance function. Usually the top of the part is measured, consider measuring also the sides and at different positions and averaging the results can produce a more reproducible data.
Konica Minolta offers a wide range of instruments for measuring and quantifying color. For more information on color measuring instruments, please click here. Alternatively, you can contact us at +65 6895 8685 or email to us at ssg@gcp.konicaminolta.com to find out more from our color team on the product capabilities or to have a no-obligation discussion with our application advisors to help you select the appropriate models for your specific application.
About the Author: Garie Xu
Garie Xu is the Sales Engineer of Konica Minolta Sensing Singapore Pte Ltd. Graduated from a manufacturing engineering background, he is mainly involved in sales, seminar, training and coaching in the field of light and color management. With his prior 3 years' experience in the oil and gas industry and 2 years in Konica Minolta, he is providing solutions to the many industrial applications. He has also conducted seminars and workshops to educate the industry on instrumentation technologies and color science.