Color Measurement of Sample in Small Quantities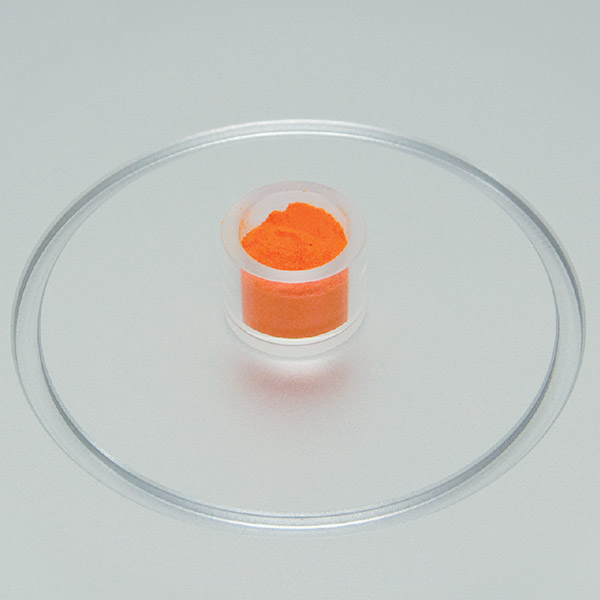 Achieving accurate and repeatable color is essential for all companies. Many manufacturers use color instrumentation to ensure their intended color remain accurate and consistent throughout the manufacturing process. However, many color measuring instruments and their standard accessories like cell holder or petri dish required significant amount of sample to be meaningful.
This can be problematic when dealing with sample in small quantities like rare-earth metals, organic EL materials, pharmaceuticals or flavors and fragrances. By volume, these samples can be expensive and in order to measure their color without wastage, the smallest quantity possible is often used. This limited amount of sample can result in unreliable color data as there isn't enough sample to fill the petri dish or cell holder. To achieve accurate and consistent color measurement, it is necessary to use a spectrophotometer that is equipped with accessories designed specifically for sample in small quantities.
Konica Minolta Spectrophotometer CM-5, with specialized accessories like mini petri dish and 2 mm cell, is capable of measuring sample in small quantities. It also has the options of reflectance and transmittance mode which allows user to measure samples ranging from powder and pastes to liquid. The CM-5 offers all major colorimetric systems, including industrial standard color indices like Platinum Cobalt (Pt-Co)/APHA/Hazen, Gardner, Iodine Color Number, European Pharmacopoeia and US Pharmacopeia.
Check out the versatility of the CM-5 with this video.
Need help with your color measurement challenges? Talk to our color specialists and let us assist you in selecting the right color measuring instrument and accessories for your specific requirement.