How To Ensure Consistent Color and Gloss Within Supply Chain?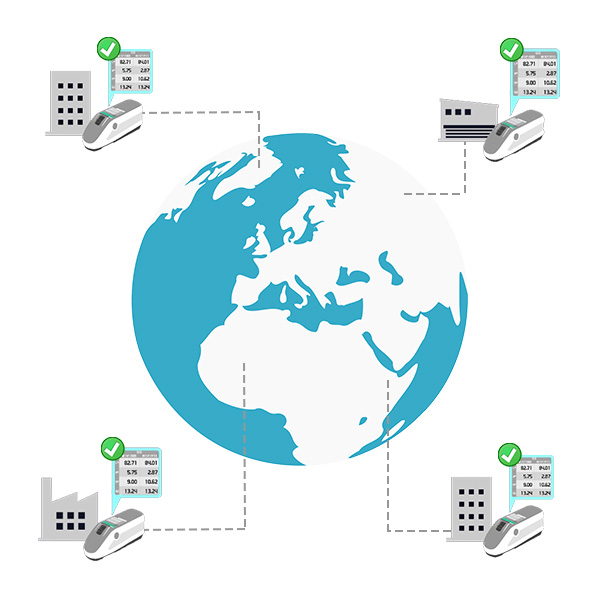 When there are multiple plants, production lines or suppliers involved in manufacturing a product, producing a consistent looking final product through an efficient process can often be challenging. Furthermore, if different measuring instruments are used across these different entities, discrepancies in color and gloss measurement data may arise. This can lead to costly rework and rejects, hence it is critical that the color measuring instruments used internally and throughout the supply chain are similar and with good Inter-Instrument Agreement (IIA).
Defined in each instrument's specifications, the IIA value defines how close two or more instruments of the same model will read the same color or gloss. With tight IIA values, manufacturers can be confident that instruments of the same model are reproducing consistent measurement results different locations and thereafter, color and gloss specifications can be communicated, shared and coordinated seamlessly throughout the supply chain network.
Konica Minolta new d:8° portable sphere Spectrophotometer CM-26dG is a two-in-one spectrophotometer that is capable of measuring both color and gloss simultaneously. With tight IIA of ∆E*ab< 0.12 (average of BCRA 12 Tiles) and ±0.2 GU (0 – 10 GU), CM-26dG ensures intended color and gloss measured and communicated within a supply chain remain consistent.
Find out more about CM-26dG with this video.
Need help with your color management process? Talk to our color specialists and let us assist you in selecting the right tools and methodology for your measurement needs.