How To Measure the Color of Desiccated Coconut?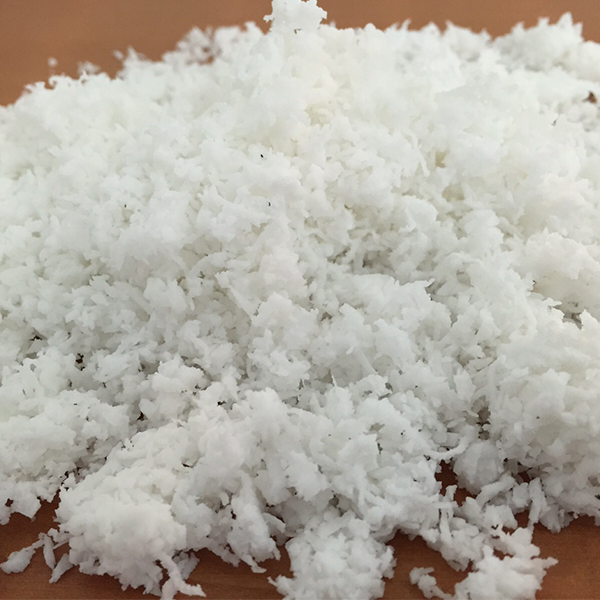 Desiccated coconut, an alternative to fresh coconut meat, is a common ingredient used extensively in many Asian dishes. Produced by drying shredded coconut and then grinding the shreds, desiccated coconut are generally graded into either medium or fine grade according to their cutting size.
The color and appearance of desiccated coconut is an indicator of quality. Good quality desiccated coconut should generally be white in color and is free of discoloration such as yellow specks or black spots. Visual examination of desiccated coconut is highly subjective as color perception is different across individual observers. Furthermore, factors like lighting conditions and sample size influence how we perceive color. Fast and objective assessment can be achieved using color measuring instrument. The commonly used color space to measure color quality of food is the CIE L*a*b*.
Consistent sample preparation and measurement techniques is vital in measuring desiccated coconut color. Due to its powdery form, the color of desiccated coconut sample should be measured with the help of petri dish or cell. A retaining ring can be considered to ensure consistent positioning.
Konica Minolta Spectrophotometer CM-5, when used in conjunction with accessories such as petri dishes and cells, ensures user with trouble-free measurement. Learn how CM-5 can help you in measuring the color of desiccated coconut.
Alternatively, you can click here or contact us at (+65) 6563 5533 for a free consultation and demonstration.