Measuring Cosmetics With a Gloss Meter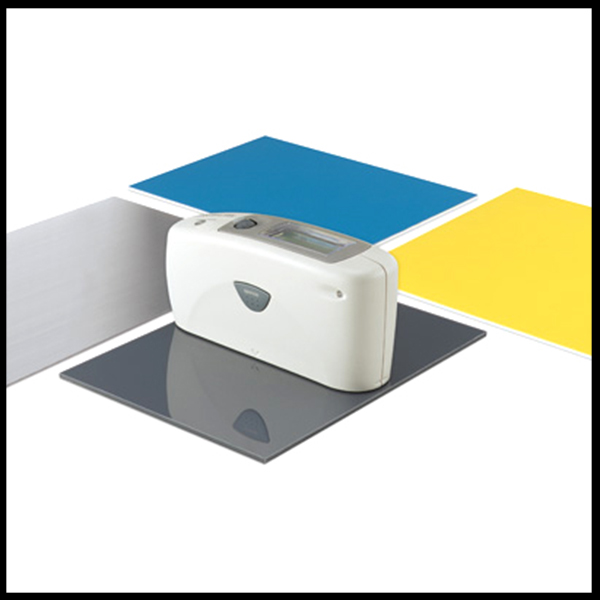 Products that we see every single day have standards if measurement in regard to weight and size specifications, but some industries have additional specifications such as glossiness.
Flavors and fragrances are used in processed food, personal and consumer care products. With growing affluence, production of these consumer goods is rising and the use of flavor and fragrance ingredients is growing in tandem.
To meet today's demanding consumers' choice of good quality products, the production of flavors and fragrances is an exact science. Flavor and fragrance ingredients are primarily tested for their taste and scent functionality but there is another test parameter that is becoming more critical over the years – color.
Considerable emphasis is placed on the appearance of products by consumers unconsciously; a judgement even before taste and aroma takes place, due to color being an indication of a product's quality. Color quality of products is maintained, by technologist conducting color tests in laboratory, so as to ensure the consistency of colors.
The Gloss Measurement Process
Even a product as simple as lipstick has a comprehensive gloss test before it reaches shelves. First, a visual inspection of the gloss will be judged by the product development team. They will analyze how the shine of the lipstick looks to the eye and possibly test what it looks like on a model. Next, the gloss will be measured by applying the lipstick to a testing surface. Here is where the Gloss Meter is used. The Gloss Meter measures the amount of light reflected back through the meter. If the number is high, the gloss is high. It also determines the uniformity of the gloss throughout the lipstick.
How the Gloss Meter Works
As stated before, the Gloss Meter measures the amount of light reflected in order to determine the level of gloss on the surface of an object. This can be done at a variety of angles, but the industry standard is 60 degrees. This angle can be used to measure any surface from matte to mirror. Most surfaces are a medium or semi-gloss, so the 60 degree measurement angle is ideal. Konica Minolta's Uni Gloss 60Plus is a portable and affordable instrument to handle all surfaces. However, if a more tailored reading is necessary, a 20 degree angle will provide better resolution for a high gloss surface. Low gloss surfaces should be metered at an angle of 85 degrees for a more exact measurement. Konica Minolta also has a Gloss Meter with the versatility of measuring in all 3 of these degree ranges – the Micro Tri-Gloss 268.
For more information on Konica Minolta's Gloss Meters such as the Uni Gloss 60Plus and Multi Gloss 268Plus, visit https://sensing.konicaminolta.asia/.
Alternatively,  click here or call us at (+65) 6563 5533 for a free consultation with our color specialist.
About the Author: Alan Chua
Alan Chua is the Assistant Manager of Konica Minolta Sensing Singapore Pte Ltd. Graduated from an electrical engineering background, he is mainly involved in sales, seminar, training and coaching in the field of light and color management. In his 18 years of experience in managing and providing solutions to the many industrial applications, he has also conducted color seminars and workshops to educate the industry on instrumentation technologies and color science. He was also invited as speaker for The Academy of Fashion Professions (TaF.tc) seminar which is the training arm of Textile & Fashion Federation (TaF.f). He was also the speaker for the Color Cosmetics Conference.