Measuring the Color of Automotive Paints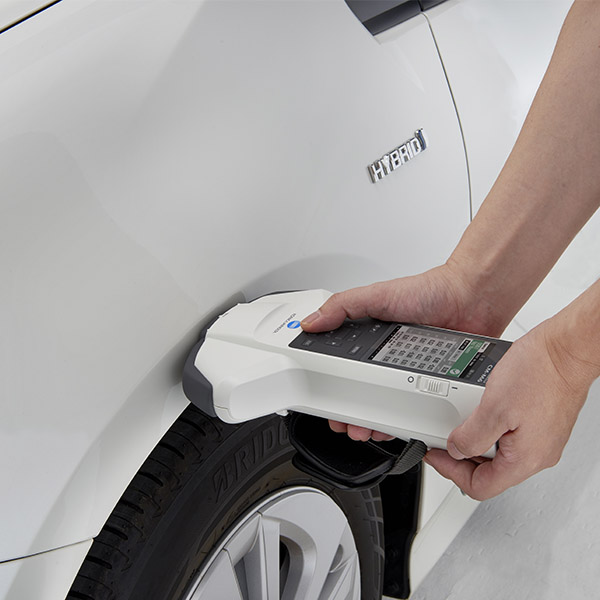 Metallic or pearlescent paints are often used in the exterior finish of a vehicle to create a more dynamic appearance, and measuring their color can be challenging. These paints contain aluminum or mica flakes that cause light to reflect in different directions, leading to variation in color and brightness in different viewing and illumination directions. As the vehicle's appearance depends on the angle of observation, color must be measured and controlled at multiple angles.

Furthermore, free-form surfaces are widely used on vehicle bodies for functional or aesthetical purposes. Measuring the color measurement of free-form surfaces can be difficult due to their curvature. Their non-flat surface often makes it difficult for conventional color measuring instruments to achieve stable measurement readings.
To effectively measure and control the color of metallic and pearlescent paints, a color measuring instrument like Multi-Angle Spectrophotometer CM-M6 is recommended. The CM-M6 features 6 aspecular viewing angles of -15°, 15°, 25°, 45°, 75°, and 110° that can effectively measure the color of metallic and pearlescent paints. Equipped with the patented double path illumination system, the CM-M6 uses 2 symmetrical optical systems that can compensate for any slight inclination to the instrument position during measurement, offering stable measurement results on a non-flat surface (radius> 300)
The CM-M6 also comes with a Ø6 mm measuring area that is ideal for the measurement of small or curved automotive parts like shark fin antenna, door handle, and reverse sensor.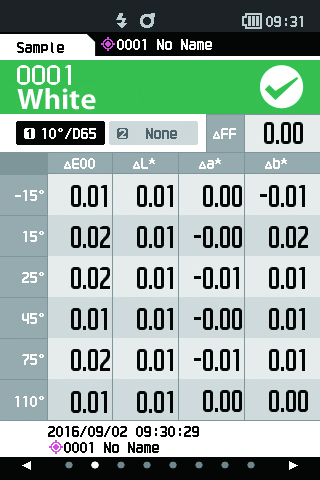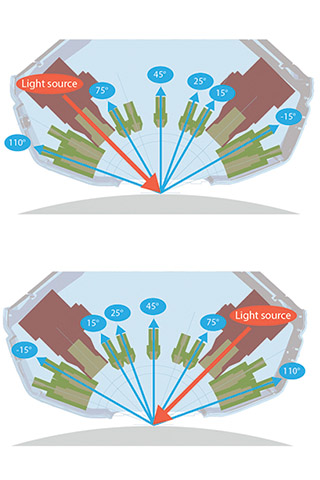 Watch this video to learn more about the different features of CM-M6.
Interested in learning more about automotive color and light evaluation solutions? please check out our advanced imaging solutions for the automotive industry webpage.
Need assistance inspecting the color and lighting quality of automotive or facing color measurement challenges? Get in touch with our color application specialists for a free consultation now.