Quantifying Lipstick Finishes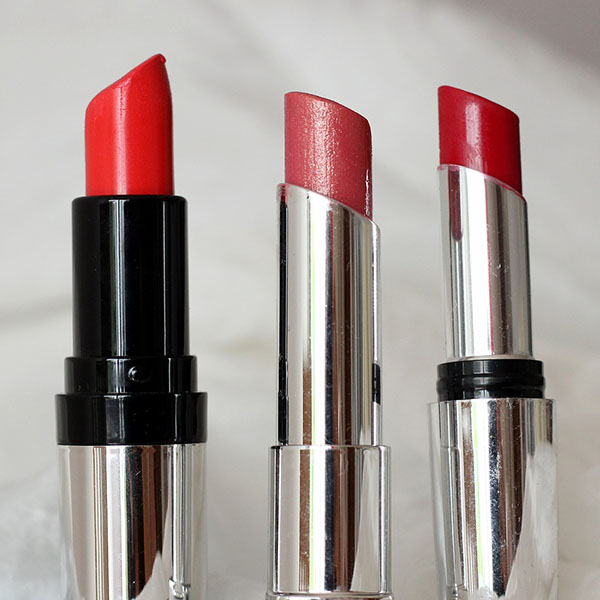 In the cosmetic industry, getting the intended lipstick appearance consistently is crucial in attracting new and retaining existing customers. For manufacturers, it is necessary to measure not only the color and shade but also the glossy or matte finishes.
The finishing of an object affects how light is reflected and influence how our eyes perceive color and shade. A glossy red lipstick will appear more saturated while another lipstick with similar color and shade, but with a matte finish, will appear duller. To account for this effect, measuring appearance attributes like gloss is vital.
When quantifying gloss, there are three geometries available. To determine which geometry is appropriate, sample is first measured using the 60° geometry. Next, gloss measurements, expressed as Gloss Units (GU), that is below 10 GU or above 70 GU are measured again using the 85° or 20° geometries respectively. Beside gloss, evaluating other parameters like haze and Rspec can also help manufacturers in their finishing analysis.
Appearance meter Rhopoint IQ-S, with 20°, 60° and 85° geometries, has the versatility to evaluate samples, ranging from glossy to matte finishes, with ease. The IQ-S is also capable of measuring other appearance parameters like Rspec, haze, Distinctness of Image (DOI), and Reflected Image Quality (RIQ).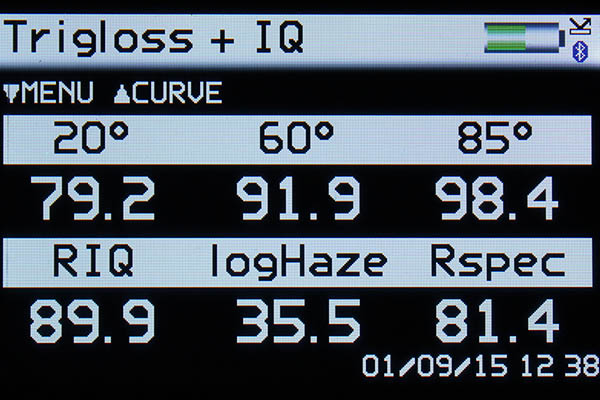 Interested to find out more about appearance measurement? Download this whitepaper to learn more.
Need help measuring and evaluating the finishing of your lipstick? Contact us for a free consultation with our experts.