Spectrodensitometer Uses in Graphic Design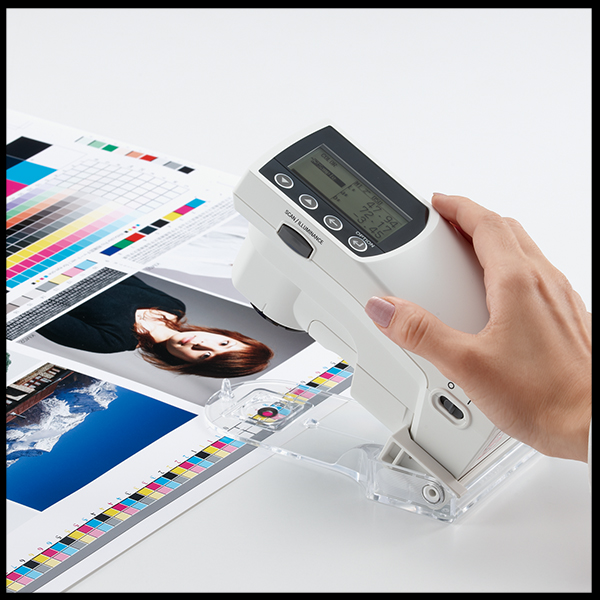 Most people don't realize just how complex it can be to faithfully convert digital images to images on paper. Graphic design hinges on predictable displays of color and line, because even minute details can make a big difference in how an ad or logo is perceived. This is why it's so important to get the details right, and why graphic designers turn to spectrodensitometers to make sure.
The Spectrodensitometer
Before digging too deeply into how graphic designers use Spectrodensitometers, it's important to understand what exactly a spectrodensitometer is. First of all, the item itself is an instrument used to measure, reproduce, and calibrate colors. In graphic design, it's most often used as a tool for calibrating the monitor so that colors are consistent and accurate across multiple screens and on the page. In essence, the spectrodensitometer creates a color profile for easy calibration and color reproduction, which is crucial for photographers, digital artists, video editors, and the field of graphic designers as a whole.
Using the Spectrodensitometer
One of the best applications of the spectrodensitometer in graphic design is for workflow color control. The reason for this is obvious if you've ever had a photo or video that you tweaked until it looked perfect, and then found that it looked wrong when you printed or viewed it on another screen or printed on the page. You don't want to have a subject distorted by shoddy colors. In the end, the difference between a professional graphic designer and an amateur is quality work with color fidelity. Fortunately, using spectrodensitometer it's not hard to get started with calibration. One of the biggest problems in print quality stems from paper that contains fluorescent whitening agents or FWA which often leads to inconsistent measurement results. Many handheld spectrodensitometers do not correctly measure the effect that this paper brightening agent makes on color fidelity. With an FD series spectrodensitometer users can easily control the paper fluorescence while analyzing color, because it measures light using illuminant D50, the light source standard measurement that is used by the print industry. In addition, the FD Spectrodensitometer allows for measurement results that correspond with ISO 136559-2009 which refers to "colorimetric computation and spectral measurement for graphic arts images." This allows for precise color measurement even when the paper contains fluorescent whitening agents.
The End Result
Ultimately, the purpose of any creative pursuit is to come out with a finished product you can be proud of, as well as something that suits the purposes of whoever pays the bills. Whether you work in still images or video, monochrome or color, having consistent color for your work is a must. As a professional, you can't merely guess what the final outcome might look like. Instead, you have to prepare for it and know you're going to release a final product worthy of your hard work. Thankfully, with access to spectrodensitometers like the FD series, it's easier than ever to do that on the computer and monitor of your choice. The end result is vibrant colors that look the way you always intended them to look, viewed in print or on one of the many types of screens available to consumers today.
If you'd like to know about Konica Minolta's spectrodensitometer or any of our other products, feel free to call us at +65 6895 8685, or you can contact us through our website.
About the Author: Alan Chua
Alan Chua is the Assistant Manager of Konica Minolta Sensing Singapore Pte Ltd. Graduated from an electrical engineering background, he is mainly involved in sales, seminar, training and coaching in the field of light and color management. In his 18 years of experience in managing and providing solutions to the many industrial applications, he has also conducted color seminars and workshops to educate the industry on instrumentation technologies and color science. He was also invited as speaker for The Academy of Fashion Professions (TaF.tc) seminar which is the training arm of Textile & Fashion Federation (TaF.f). He was also the speaker for the Color Cosmetics Conference.