How Plastics Manufacturers Use Benchtop Spectrophotometers in Quality Control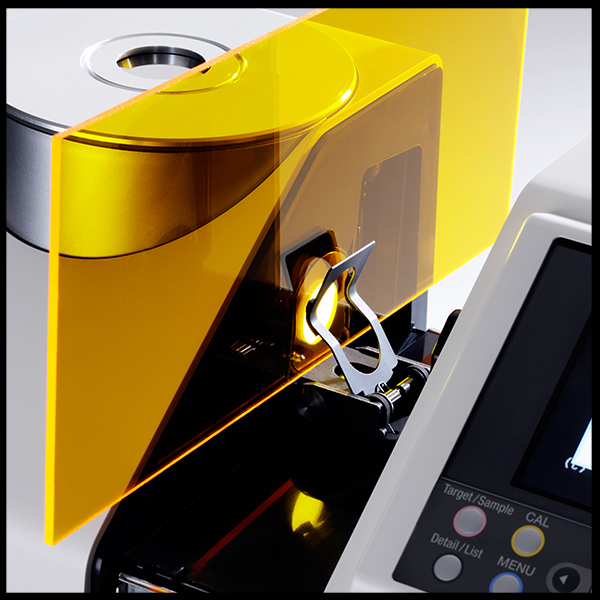 When manufacturing plastic products, plants worldwide use Konica Minolta benchtop spectrophotometers to measure the products' transmitted and reflected color, yellowness and haze. The instruments provide technicians with numerical values that relate to what is seen and are truly top of the line quality control devices.
The color of a range of plastic products can be measured with benchtop spectrophotometers including:
Lenses
Bottles
Machine parts
Siding
Cellophane
Film
Pellets
Solvents and resins
Packaging
Benchtop spectrophotometers are the tool of choice on blown, extruded and molded plastic products as well. The instrument allows manufacturers to measure a product's color at points across the full range of development and manufacturing, ensuring a consistent color of all like finished items.
For example, with manufactured plastic bottles, a benchtop spectrophotometer can store the code for the correct color so that if changes in production at a future time alter the color, the original color can be quickly re-instituted.
Our CM-5 Benchtop Spectrophotometer is a unit that's easy to use and features a keyboard and color LCD screen. It can measure a wide variety of plastic surfaces and comes with an optional Petri dish accessory that enables measurement of granules, pellets, powders, pastes, chunky samples, and opaque liquids. Solids can simply be placed on top for precise color measurement.
A compact and lightweight instrument, the CR-410 can be operated with a battery or through an AC adapter. It has a user index function, enabling operators to custom configure color calculation formulas and evaluations.
The LCD screen on the CR-410 can show color-difference graphs and pass/fail information. Plastics industry users can program the readout to read in English, French, Italian, German, Spanish and Japanese.
Additionally, the device is completely compatible with SpectraMagic NX software, so users can see displays of multiple views of data results that they can then edit. Two or more secondary targets can be connected with the primary target's data, which enables a large variety of quality control applications.
It's interesting to note, when looking at the need to obtain accurate color measurement data, that the International Color Consortium has set forth exacting guidelines on what colors should actually look like. When a plastics manufacturer is going for one of these "standard" colors, a colorimeter allows him or her to program the correct color and then measure all other like products down the line against it.
Thanks to highly advanced technology, the plastics industry can perform amazingly accurate color measurement that just a few years ago wouldn't have been possible. Konica Minolta colorimeter products are used in many industries aside from plastics manufacturing, including the food industry, where they assure consistent color in cooked, processed and fresh foods as well as in a variety of beverages.
If you'd like to know about Konica Minolta's CM-5 Spectrophotometer or any of our other products, feel free to call us at +65 6895 8685, or you can contact us through our website.
About the Author: Alan Chua
Alan Chua is the Assistant Manager of Konica Minolta Sensing Singapore Pte Ltd. Graduated from an electrical engineering background, he is mainly involved in sales, seminar, training and coaching in the field of light and color management. In his 18 years of experience in managing and providing solutions to the many industrial applications, he has also conducted color seminars and workshops to educate the industry on instrumentation technologies and color science. He was also invited as speaker for The Academy of Fashion Professions (TaF.tc) seminar which is the training arm of Textile & Fashion Federation (TaF.f). He was also the speaker for the Color Cosmetics Conference.