How To Improve Color Management Across Your Supply Chain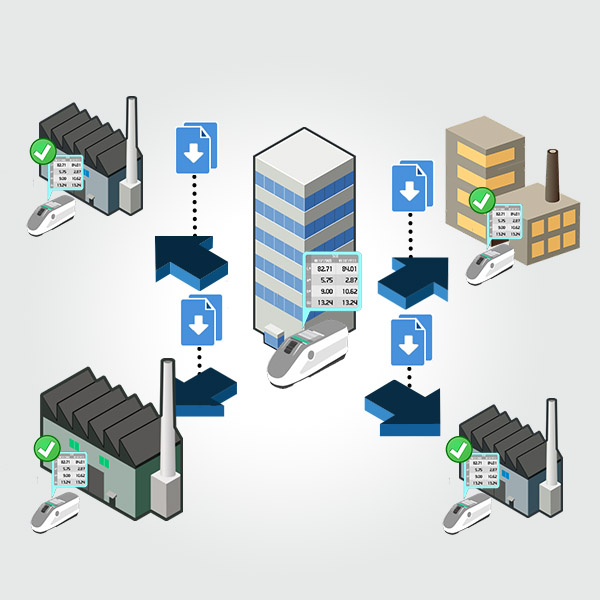 Globalization, the increasing integration of world markets, has made managing color within the supply chains more complex than ever before. Color are now managed on a global scale and large quantity of physical samples are exchanged within the supply chain to ensure color consistency. However, preparation and deployment of physical samples for the supply chain are too costly and complex. Many manufacturers are adopting digital color management to maximize supply chain efficiencies and reduce physical samples.
Establishing a color measurement methodology is the first step towards a meaningful digital color management. The following details, along with your colorimetric data, must be defined and shared with all participants within the supply chain for consistent QC management.
CIE standard illuminants

CIE standard observer

Sample preparation and presentation methods
To minimize color inconsistency while defining and managing color, the use of color measurement instrument with small inter-instrument agreement (IIA) and high repeatability is important. It ensures measurement taken using instruments of the same model remains consistent and reliable in every location.
Spectrophotometer CM26dG, with small IIA levels of ∆E*ab < 0.12 (average of BCRA 12 Tiles) and high repeatability of ∆E*ab < 0.02, is a close-tolerance instruments that allows manufacturers to confidently share colorimetric data, internally or with suppliers around the globe, with assurance of agreement.
CM-26dG comes with Configuration Tool Software CM-CT1 that gives manufacturers the means to share their defined measurement condition and instrument settings like standard illuminants, color space and tolerance to multiple CM-26dg with ease.
When used together with Spectramagic NX Color Data Software, measurement instructions, with images, can be created and uploaded into the CM-26dG to aid in sample preparation and presentation standardization.
Check out this video to learn more about CM-26dG.
Need help on how to develop and implement digital color management? Talk to us and let us assist you in selecting the right tools and methodology.