Improving Your Color Quality Control With SpectraMagic NX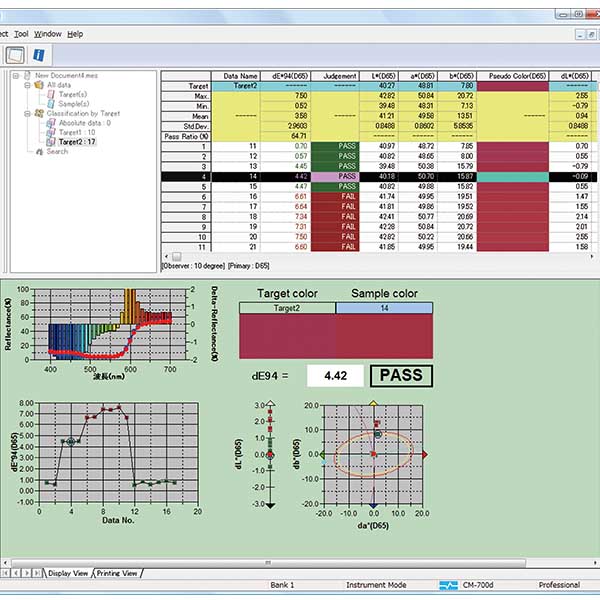 Spectrophotometers have given manufacturers across various industries, like plastic, automotive, chemical, pharmaceuticals, and food, the ability to measure color. But the quantification of color is only the first step towards effective color quality control. Pairing your spectrophotometers with the right software offers both measurement and analysis that make your color quality control meaningful.
Konica Minolta's SpectraMagic NX (SMNX) Pro software is a comprehensive quality control solution that is suitable for the measurement and analysis of color in virtually any industry. From simple Pass/Fail assessment of incoming and outbound color-critical materials and goods to statistical process control for production, SMNX offers several pre-defined templates that allow users to view and analyze color data with ease. Furthermore, users can also create custom templates that suit their specific requirements and applications.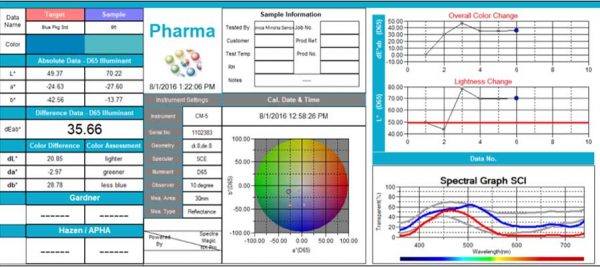 With SMNX, users can view the color data numerically or graphically (color and spectral plots, 2D/3D color-difference, or trend chart). SMNX allows the target data of the master target to be associated with 2 or more secondary targets. This allows the color difference between the master and secondary targets to be assessed simultaneously.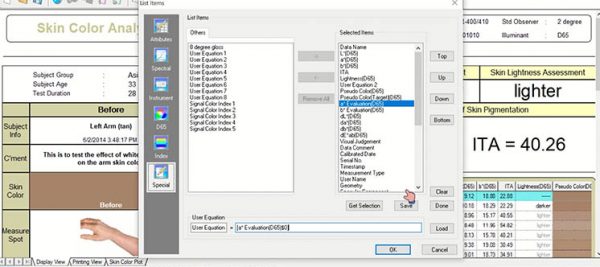 SMNX offers various formulas and equations like DE*ab, CMC, CIE94, CIE2000, etc. Users can also create up to 8 customized color equations to meet their industry-specific requirements. Also, tolerance (box or elliptical) values can be calculated automatically. For better color evaluation, data analysis, and process adjustments, SMNX also allows users to add additional information like item name, order numbers, production lot numbers, humidity, etc.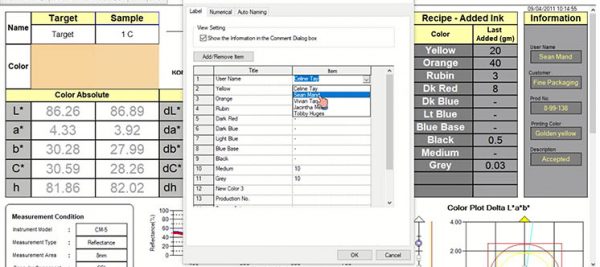 SMNX software is design to make color quality control easy and comprehensive. Watch this video to find out more about functionality.
Need help with your color management challenges or implementing your color quality control program? Contact our color specialists for a free consultation now.