Measuring the Color of Liquid Soap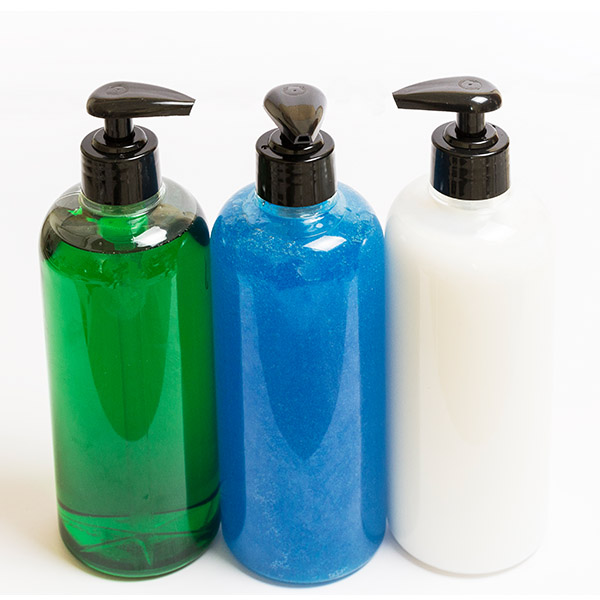 Liquid soap, like bar soap, are surfactants usually used for washing, bathing, and other types of housekeeping. The main difference between liquid soap and bar soaps is that potassium hydroxide (KOH) is used in place of sodium hydroxide (NaOH) for the lye solution. The fatty acid compositions for liquid soap come from plants, and with the hot process method, soap paste is being produced. The liquid soap is then filled into bottles and ready for use.
Fragrances are usually added to the liquid soap for the creation of the different scents like lavender, rose, chamomile, citrus, etc., to create different sensational and psychological effects for the consumer.
Colors are then added to give a matching visual perception of the scent of the liquid soap to provide a complete sensory feel. Thus, matching colors are carefully created for each fragrance (e.g., green for green tea, purple for lavender, blue for peppermint, red for rose, etc.). As such, the colors of liquid soap is as important as its scent.
After creating the matching colors for the liquid soap, the next challenge is to implement color evaluation and control to ensure consistency as other raw materials and manufacturing processes can easily affect the final color of the product.
Especially for transparent liquid soap, it has always been a huge challenge to visually conduct the color judgement as factors like surrounding lighting conditions, background lights, and background colors will greatly affect the chemist visual analysis. As such, color instruments like the Konica Minolta Spectrophotometer CM-5, with the transmittance measurement modes, will be a useful tool for the chemist and production operators to objectively and analytically evaluate the color deviation of the transparent liquid soap samples.
With the CM-5, opaque and translucent liquid soap samples can be measured easily using the Petri Dish mode in the instrument. By utilizing the different types of petri dish available, the color data of the liquid soap can be measured with much better representation.
The CM-5 can also be used during raw material inspection to verify and study the color of raw materials in relation to the final soap color. During the final quality inspection, the CM-5 can provide a fast and easy color assessment on the final liquid soap to determine if their color falls within the intended tolerance range and whether corrective action is required.
The CM-5, equipped with a top-port and transmission chamber, can handle various types of samples, be it opaque, translucent or transparent. Watch this video to find out more about the CM-5 capabilities.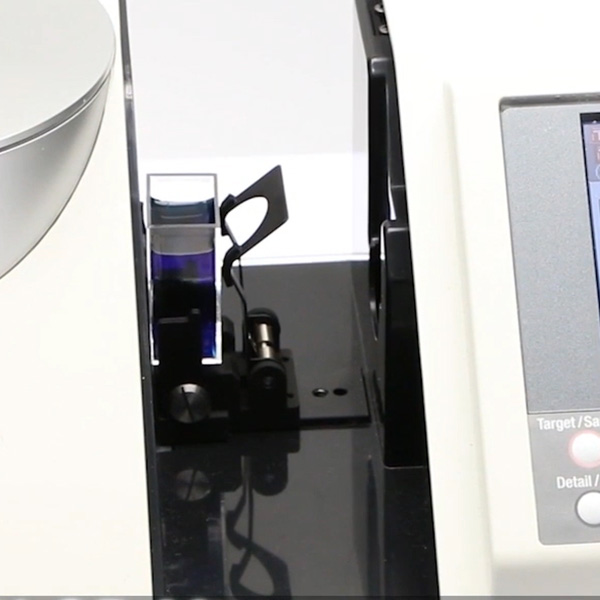 For those interested in learning more about color measurement, you can check out our webinar on the basics of color measurement.
Need help finding the right methodology and instruments for your color measurement needs? Contact us and let our color specialist assist you.