Color Harmonization of Automotive Interior Components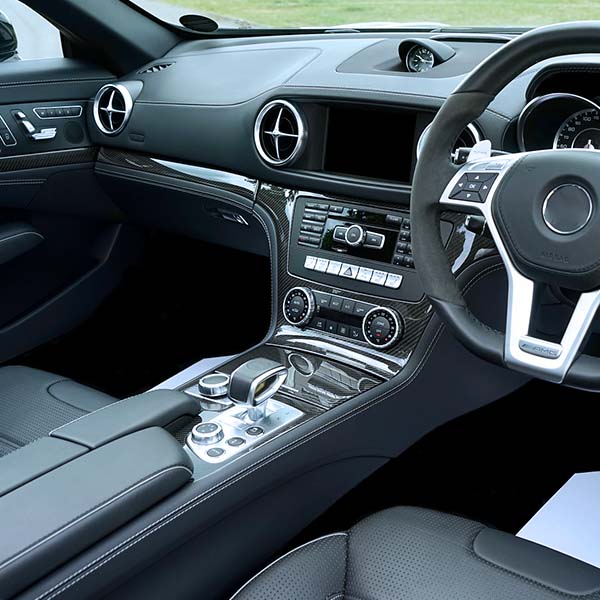 The interior of a vehicle plays an important role in its saleability given today's rising customer expectations and competition. The vehicle interior consists of many components ranging from center console and dashboard to door trim and seat. The colors and appearance of these components must come together harmoniously to achieve an aesthetically appealing vehicle interior.
Color differences may occur between different components due to the difference in materials, colorants, and molding processes. To ensure color harmony, manufacturers can inspect all incoming components using a color measuring instrument and the CIE L*a*b* color space. First, define the master target color and gather samples that are visually similar to it. Next, measure the samples and use their L*a*b* values to establish the color tolerance limits for quick and easy color checks on incoming components.
Besides color, gloss measurement is also important. Components with similar L*a*b* values but different surface finishing can appear different in their appearance. For example, the shade of the components with glossy finishing will appear darker, whereas those with matte finishing will look lighter. A gloss meter is commonly used to capture and evaluate such differences.
Traditionally, a color measuring instrument and a gloss meter are needed to evaluate color and gloss. Today, color measuring instruments like Spectrophotometer CM-26dG can measure color and gloss simultaneously, eliminating the need for an additional gloss meter and improving work efficiency.
The CM-26dG can perform both the Specular Component Included (SCI) and Specular Component Excluded (SCE) measurement mode. It has a good Inter-Instrument Agreement (IIA) of ∆E*ab< 0.12 (average of BCRA 12 Tiles) and ±0.2 GU (0 – 10 GU) that enables the color and gloss specifications to be communicated and coordinated seamlessly in today's globalized supply chains.
The compact and streamlined body design of CM-26dG makes it easy to measure the interior of a vehicle that is hard to reach. Together with SpectraMagic NX Pro Software, image-based guided measurement workflows can be created and uploaded into the CM-26dG to reduce errors during the measurement processes and improve productivity.
Watch this video to learn more about the high useability and functional versatility of the CM-26dG.
Check out our range of color and appearance measurement solutions for the automotive industry.
Need help evaluating the color and appearance of your automotive interior components? Get in touch with our color specialists for a free consultation or demonstration now.