E-Cigarette Appearance Quality Control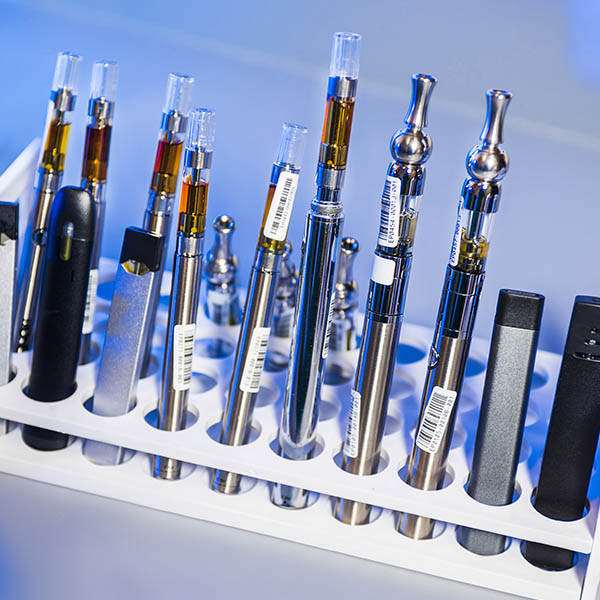 As the e-cigarette industry evolves, brand owners are now focused on using the appearance of their product to differentiate from the competition. The surface design of the e-cigarette's enclosure/case is vital to its aesthetic appeal. The surface design finishes are generally matte or glossy, with some exceptions with diamond finishing.
Most brand owners depend on Electronic Manufacturing Service (EMS) companies to source for parts and manufacture their e-cigarette devices. To ensure the intended appearance of the device is measured and communicated consistency throughout the supply chain, the use of appearance meter will be helpful.
Gloss, expressed in GU, is one of the parameters commonly used to describe a product appearance or the quality of a surface. When attempting to measure the gloss of e-cigarette's enclosure/case, which are typically small and curved in design, the use of conventional gloss meters is unsuitable as most are designed to measure large and flat surfaces. Konica Minolta, together with Rhopoint, offers the perfect solution for these applications.
For small and curved glossy surfaces, Rhopoint IQ Flex 20/IQ-S Flex 20 is recommended. IQ Flex 20/IQ-S Flex 20, with measuring areas of 6, 4 and 2mm, have the versatility to provide easy and accurate gloss measurements on any small or curved glossy surfaces. Novo-Gloss Flex 60, designed with an external measuring head, is recommended for small and curved matte surfaces. It also comes with an extra gloss scale (GUh) specifically for measuring low gloss surfaces (0-12 GU).
Beside gloss, reflected image quality, orange peel and haze are other appearance attributes commonly measured when evaluating a product appearance quality. Check out this white paper to learn more about them.
Get in touch with us free consultation on how to measure and control your product appearance or to schedule a free product demonstration.