Measuring Color and Gloss With Ease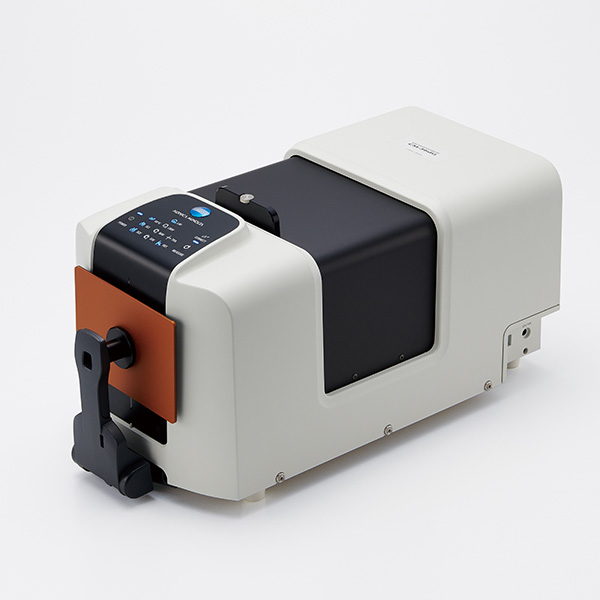 Color measurement is vital in maintaining the visual appearance of a product. But for some products, texture effects, like gloss, are used to enhance their appearance. It can cause two products with similar color but with different gloss levels to appear different from each other. The one with the higher gloss level will appear darker and more saturated than the other. For such cases, evaluating both color and gloss is necessary to describe and analyze the product's visual appearance.
While many spectrophotometers can perform correlated gloss reading, it is not a true gloss measurement. Additionally, their angle of gloss measurement is neither available nor commonly found in most gloss meters. Hence, an additional gloss meter is used together with a spectrophotometer. However, it requires switching between instruments which leads to increased evaluation time. Also, repositioning the instrument to the same measurement spot can be rather difficult.
Konica Minolta Spectrophotometer CM-36dG, with an integrated 60° gloss sensor, offers simultaneous color and gloss measurement that helps improve the efficiency of product visual appearance evaluation procedures. The CM-36dG comes with an easy-to-read status panel and sample viewing function that helps minimize measurement process error. Four different measurement areas of Ø4.0 mm, Ø8.0 mm, Ø16.0 mm, and Ø25.4 mm, are available to cater to different measurement needs.
Small differences in measurement data between instruments can be expected with its Inter-Instrument Agreement (IIA) of ∆E*ab< 0.12 (average of BCRA 12 Tiles) and ±0.2 GU (0 – 10 GU). This enables color and gloss to be communicated and managed consistently across their supply chain.
An optional Wavelength Analysis & Adjustment (WAA) function is also available to ensure the CM-36dG maintains its measurement accuracy and reliability over time. The WAA function analyzes and adjusts any wavelength shift due to temperature, etc., during each calibration.

The CM-36dG is an innovative spectrophotometer with maximum flexibility to address today's measurement needs. Check out this video to find out more.
Need help managing and controlling the color of your product? Get in touch with us for a free consultation now.