Measuring the Color of Architectural Glass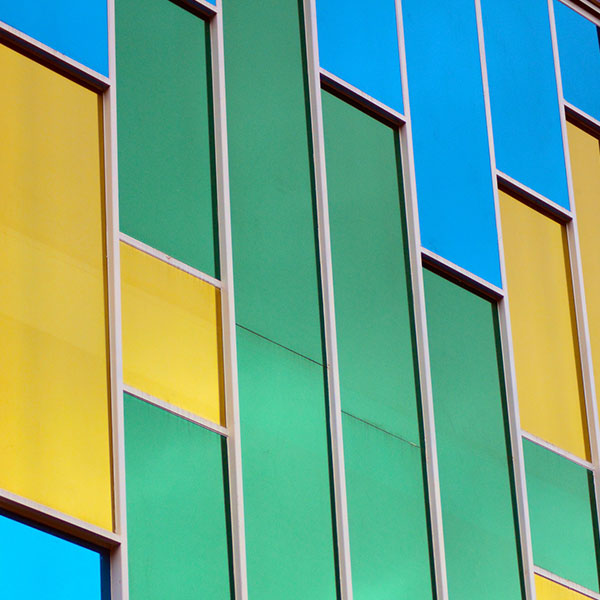 Architectural designs of building using glass facade are becoming a common sight in the building and construction industry. There are various types of glass facades like insulated, laminated, energy efficiency, visible & invisible, sound insulation, coated, and heat resistance. Glass is popularly being used as insulation materials, external glazing materials, or cladding materials that allow light to enter the building without affecting the interior temperature and the level of comfort.
Besides structural functions, weather protection, and ease of maintenance, these glass walls also serve as a design and decorative elements used to beautify the outlook of the building. Colors are incorporated into these glass materials to create different sensations and options for color matching and aesthetic reasons. Hence, color is an important parameter to control for these glass curtains and walls.
Though it may sound simple in controlling the colors via measurements of the glass samples, there is some know-how in instrument geometries and applications that should be considered carefully during instrument selection to obtain the representative data. Transparent and opaque glass panels finished with different degree of thickness, process, and construction. This can be problematic to the makers and building owners when it comes to managing the finished colored glass.
The right color instrument model and measurement methods must be selected carefully to obtain the representative color data that can be analyzed and used in correction or improvement works. Konica Minolta Spectrophotometer CM-25d and Spectrophotometer CM-5 are two of the possible models that can be utilized for such application depending on the glass sample types.
The CM-25d, with good inter-instrument agreement of ∆E*ab< 0.20 (average of BCRA 12 Tiles) and repeatability of σ∆E*ab 0.04, provides reliable and consistent color data even between multiple units. The CM-5, capable of reflectance and transmittance measurement mode, can measure the color of transparent and opaque glass panels with ease. Together with SpectraMagic NX Software, the CM-5 can also evaluate the amount of correlated haze in the glass panels.
Need help measuring and evaluating the color of your glass?  Contact us for a no-obligation discussion with our application advisors to help you select the appropriate models for your specific application.