Soap Noodles Color Grading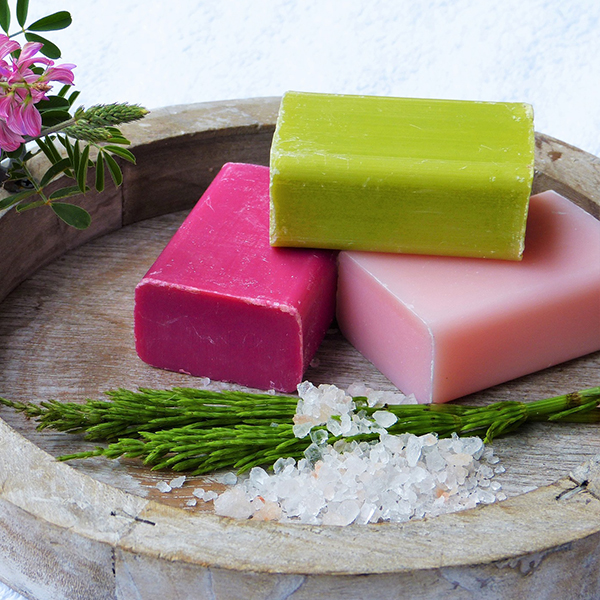 Soap noodle is the foundation in manufacturing a soap bar. Manufacturers can create house brands by adding color pigments, fragrances and additives. Soap noodles in Asia are generally made from palm, coconut and vegetable oils or animal fats.
In the production of a soap bar, a manufacturer buys basic soap noodles, adds pigments, fragrances and other components to create their labels. There are soaps for laundry, bath, medicated, children and skin condition etc. These soaps have its target market and they contain additives suited for the intended usage. A children soap may come with milk to moisturizes the skin or herbal extract for natural scent.
If the basic soap base is not refined, pure white soap noodles cannot be manufactured. With consumer going for white or pastel soap bars, pure white soap noodles are preferred as light colored soap can be easily produced with the addition of color pigments whereas off-white or colored soap noodles are difficult or expensive to formulate to a pastel colored soap bar.
Color is one of the quality of soap noodles specification and is sometimes quoted as 'snow white', 'natural white', 'cream white', 'white' etc. Different shades of whites will require a change in formulation to achieve the desired color soap bar.
Many global consumer goods brands are turning to color measuring instruments like chroma meters and spectrophotometers to ensure their product colors are consistent. Color instrumentation helps to measure soap noodles, soap bars and packaging to ensure color consistency. Chroma Meter CR-410 and Spectrophotometer CM-5 are used for such applications.
Industrial standard color space like CIE L*a*b* are used to communicate color accurately and is useful for research and development, production and quality assessment.
Countries like Thailand, Indonesia, Malaysia, Philippines and Sri Lanka are major exports of soap noodles as these agriculture countries have an abundance of palm and coconut trees. Malaysia and Indonesia are the world's biggest exporters of soap noodles and have many factories producing soaps.
Write to us for a free consultation on 'How to Measure the Color of Soap Noodles?'
About the Author: Garie Xu
Garie Xu is the Sales Engineer of Konica Minolta Sensing Singapore Pte Ltd. Graduated from a manufacturing engineering background, he is mainly involved in sales, seminar, training and coaching in the field of light and color management. With his prior 3 years' experience in the oil and gas industry and 2 years in Konica Minolta, he is providing solutions to the many industrial applications. He has also conducted seminars and workshops to educate the industry on instrumentation technologies and color science.