Evaluating the Color of Faucets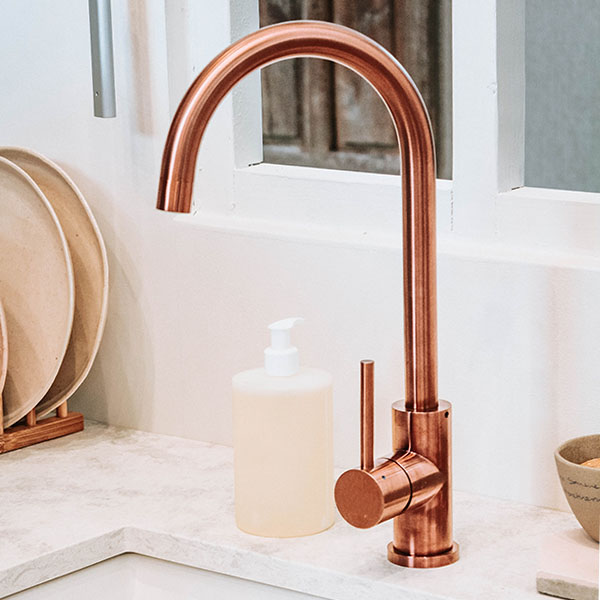 In our daily life, faucets are indispensable items that allow us to manage the flow of water easily during our common activities, be it just washing your hands, having a shower, or washing the dishes. Faucets have come a long way and have since evolved into various shapes and designs that not only serve its core function of dispensing water but also as a decorative item in interior design. Major manufacturers not only research and develop products that have water saving capability with good quality but also designs that blend in well with any or specific bathroom designs.
The quality of today's faucets no longer comes only with a durability testament to convince consumers. Durable finish that can withstand the test of time and usage is also much required by the ever-demanding consumers. To ensure the products meets the demanding daily usage of users, the look, finish, shine, and color must stand up to the demand of rough wear and tear under different usage conditions and circumstances.
To achieve the high-quality cosmetic finish required by consumers, different coating layers and techniques are being aggressively experimented, tested, and implemented into the coating process during manufacturing. Such coatings must not only provide a rich lustre to the look of the product, but also capable of resisting scratches, tarnish, and corrosion over time to provide lasting beauty.
Coating processes like powder coating, vaporizing coating, electroplating, and protective coating that comes with a non-reactive metal that doesn't require maintenance allow the makers to come up with various types of finish effects. Like finish, color preferences are personal and depend on the personality and style of an individual. Therefore, faucet makers are changing and exploring trendy and classic color variations that can suit different likings. Besides classic metal finishes, faucets can also be finished in a wide variety of colors. Though black being a common and popular color of today's design and choice, manufacturers are also offering colors of a wide variety.
Konica Minolta Spectrophotometer CM-26dG is a handy and precise tool that quality control or production engineers can use to effectively qualify the finish and color parameters of faucets easily. The CM-26dG allows measurement of flat or curved surfaces, large or small areas, shining or matte finishes of different faucet types. Besides color measurement, the CM-26dG can also measure the glossiness of the finish at the industrial standard of 60° angle. It comes with a changeable target mask for small and large area spot, and an LED-lit viewfinder that allows the engineers to view and spot-on the measurement area with ease.
If gloss is not a requirement, Spectrophotometer CM-25d and Spectrophotometer CM-26d would be ideal as both have color management capability similar to CM-26dG but without gloss measurement function.
Coupled with our SpectraMagic NX Pro Software, the above instruments' functions and capabilities can be further enhanced to include image-based guided measurement workflows for routine tasks.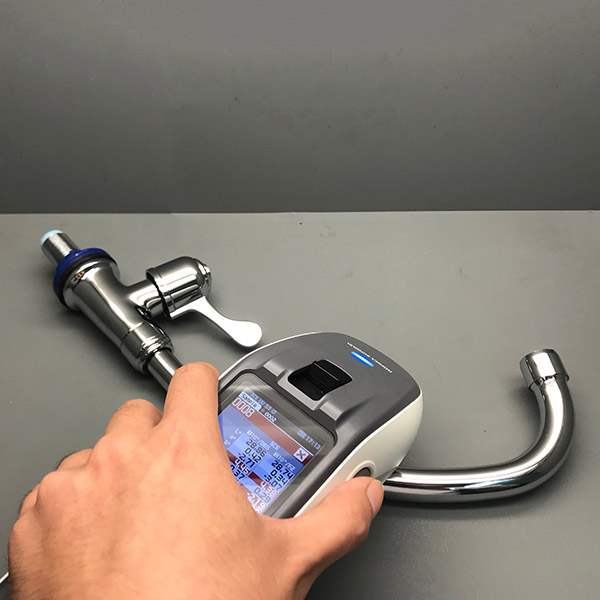 All three spectrophotometers also come standard with the Configuration Tools CM-CT1 Software. The CM-CT1 software allows managers or engineers to use it as a global communicating tool for sharing instrument settings among multiple units used in different factories around the world.
Check out this video to find out more about CM-26dG.
Need help measuring and controlling the color of your faucets? Get in touch with us for a free consultation with our application advisors.